ANDROMEDA'S SISTERS
A GALA EVENING OF ART AND ADVOCACY
FRIDAY, JUNE 17 – NEO POLITICAL COWGIRLS GALA FUNDRAISER
SAVE THE DATE Friday, June 17 for a powerful and passionate evening of Arts and Advocacy, a garden party fundraiser for experimental theatre group, The Neo Political Cowgirls, the sixth annual gala, Andromeda's Sisters, will be both entertaining and informative as it presents live performances as well as relevant discussion of issues impacting women today. The evening is dedicated to empowering women in the theater and not-for-profit social justice world. Anne Chaisson, Executive Director of Hamptons Film, is the Honorary Chair of this fundraising event for the innovative not-for-profit dance theatre company.
Looking for fun, beauty and innovative performance art? Then make a plan to attend Andromeda's Sisters benefitting the provocative and exciting group of performers called The Neo-Political Cowgirls. This remarkable Garden Party will be held at The Leiber Collection, known for its beautiful, magical gardens, located at 464 Old Stone Hamlet in Springs. It starts at 5:30 pm on Friday, June 17 with cocktail hour in the garden, featuring live music and dancers. Attendees are welcome to peruse Judith Leiber's famous handbag collection inside the museum.
LIVE MUSIC AND THEATRE PERFORMANCES
Piercingly funny award-winning actress, Emma Ramos of NBC-TV's New Amsterdam, will perform a reading of award-winning playwright Jennifer Maisel's one act play, The Yellow Wallpaper 2.0 2020 during this festive garden party which will also feature music by East Hampton's own, singer, songwriter Inda Eaton whose Huck Finn-spirited collection of story-rich heartland rock songs brims with adventure, and personal reflection.
THE ADVOCACY CONVERSATION
The Advocacy conversation will be moderated by Ms. Foundation awardee Pamala Buzick with New York Presbyterian Emergency Pediatrics Associate Director and at The Leiber Estate, this year's gala addresses the women's healthcare crisis through panels, plays and a party where all will be able to network, be inspired, and activate for creative and social change in our communities, work, and personal lives.
THE GALA – OPEN TO ALL
The event is open to all committed to art and advocacy. To purchase tickets or donate, go to www.npcowgirls.org. Full price tickets start at $150. Naturally, all donations are tremendously appreciated.
ALL ARE INVITED – NOTE FROM THE FOUNDER: If the ticket price is an obstacle, contact The Neo-Political Cowgirls directly at www.npcowgirls.org. The NP Cowgirls are open to helping anyone who would like to attend secure a ticket at a price they can afford. Cultural accessibility is paramount.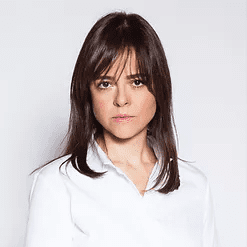 Comic actress Emma Ramos of NBC-TV's New Amsterdam will perform June 17 at the Andromeda's Sisters Gala for the experimental theatre company, The Neo Political Cowgirls. Tickets: npcowgirls.org.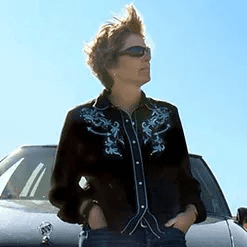 The June 17 Andromeda's Sisters Gala will feature East Hampton's own singer/songwriter Inda Eaton performing her authentic American music, songs inspired by the heartland. Tickets: npcowgirls.org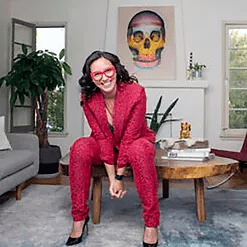 Pamala Buzick Kim, Executive Director of the non-profit, FREE THE WORK, supports equitable action for underrepresented talent behind the camera. She will moderate the advocacy discussion on women's health at the June 17 Gala for The Neo-Political Cowgirls. Tickets: npcowgirls.org

The Neo-Political Cowgirls performing experimental theatre outdoors. Save the date for their June 17 Fundraiser. But if you miss it, they roam Long Island, check their website for future performances. Tickets: npcowgirls.org

Performances of The Neo-Political Cowgirls are often outdoors and full of the unexpected. See for yourself how much fun this theatre dance company is. Support them at the June 17 Andromeda's Sisters Gala in East Hampton at The Lieber Estate. Tickets: npcowgirls.org