The LongHouse Summer Benefit honoring Julian Schnabel, LongHouse Award and Donna Karan, Arts Leadership Award.
Join us on July 20 as we celebrate the explosive and dazzling career of the world renowned artist and film maker, Julian Schnabel.  Just in the past year, his film, At Eternity's Gate, garnered numerous nominations for Willem Dafoe as best actor and Julian for not only directing, but screenwriting as well.  Schnabel's paintings, sculptures and works on paper have been exhibited all over the world.  His extraordinary solo exhibition at the Musee d'Orsay, in which he curated works by Cezanne and Van Gogh to hang with his own, further demonstrated his polymathic powers.
Our evening is all the more exciting as we also honor the magnificent multifaceted Donna Karan.  She has always shaped style with her signature cross-cultural design and established the Urban Zen Foundation dedicated to the combination of mind, body and spirit while preserving the wisdom of ancient culture.  As part of The Haiti Artisan Project, Donna works directly with artisans to elevate design, provide vocational education, job creation and raise awareness to the global market.
Our friend and past honoree, the brilliant Laurie Anderson will ignite the night by doing something as special as she.  Both Laurie and Donna are dear friends with Julian making the night even more sensational with irresistible combinations.  To be sure, this will be a one-time only event, as only LongHouse can do.
6PM RECEPTION + MUSIC + AUCTION
8PM DINNER + HONORS CELEBRATION
10PM AFTER PARTY
Dinner seating options:
BENEFIT UNDERWRITER TABLE – $50,000 ($48,500 tax-deductible)
BENEFACTOR TABLE – $25,000 ($23,500 tax-deductible)
PATRON TABLE – $17,500 ($16,000 tax-deductible)
UNDERWRITER TICKET – $5,000 ($4,850 tax-deductible)
BENEFACTOR TICKET – $2,500 ($2,350 tax-deductible)
PATRON TICKET – $1,750 ($1,600 tax-deductible)
ART LOVER TICKET – $1,250 ($1,100 tax-deductible)
CONTEMPORARY TICKET – $650 ($500 tax-deductible)
These tickets are available to our LongHouse Contemporaries members (21-35)
Purchase tickets: https://www.longhouse.org/collections/tickets/products/the-longhouse-summer-benefit
For more Information: https://www.longhouse.org/pages/copy-of-longhouse-celebrates-brooklyn-summer-benefit
LONGHOUSE RESERVE
SUMMER BENEFIT

HONORING
JULIAN SCHNABEL
LONGHOUSE AWARD
DONNA KARAN
LEADERSHIP AWARD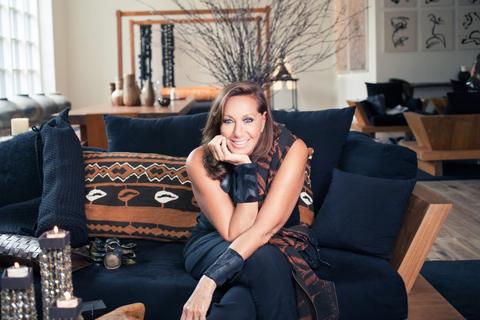 SPECIAL PERFORMANCE BY
EVENING SUPPORTERS
Julie Jensen
Jo Carole and Ronald Lauder
Dorothy Lichtenstein
Sandy and Steve Perlbinder
Sunbrella
Fern and Lenard Tessler
Milly and Arne Glimcher
Eileen Kornreich
Jack Lenor Larsen
Dianne B and Lys Marigold
Dr. Stacey and Jeffrey Colle
Alexandra Munroe and Robert Rosenkranz
Faith Popcorn
Regina Sender Levin and Paul Sween
Sue and Steve Felsher
Bjorg and Dr. Richard Drantizke
Sherri Donghia and Roger Eulau
Carol Mandel and Dr. Vincent Covello
Christina and Nick Martin
Beryl and Roger Leifer
Charlotte Moss
Ann and Ralph Pucci
Michael Pucci
Jo Ann Secor and Lee Skolnick
Barbara and Donald Tober
Barbara and Mark Zand