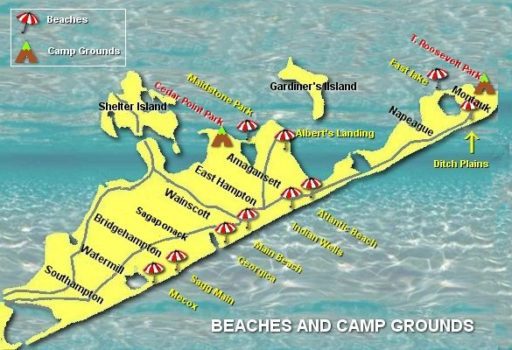 Beach Views
We have 2 types of beaches – ocean beach and bay beaches. There are many differences between these two types. The ocean beaches tend to be wider and the sand extremely fine. They are great for all kinds of activities but especially good for surfing on the strong waves. The bay beaches tend to be a bit narrower but the views are spectacular, especially the sunsets. The waters are much calmer than the ocean, great for swimming and sailing.

Best Surfing: Ditch Plains
Full List of Beaches
Here is a list of all the beaches in and around East Hampton with maps and driving directions.

Montauk
Amagansett
East Hampton
Sag Harbor

Montauk
Amagansett
East Hampton
Wainscott
Sagaponack
Bridgehampton
Watermill
Southampton
Follow us on our social media