Free or Promotional Intros to Fitness Programs during the Pandemic
Many Local Fitness and Wellness Studios are Offering Free or Promotional Intros to Their Programs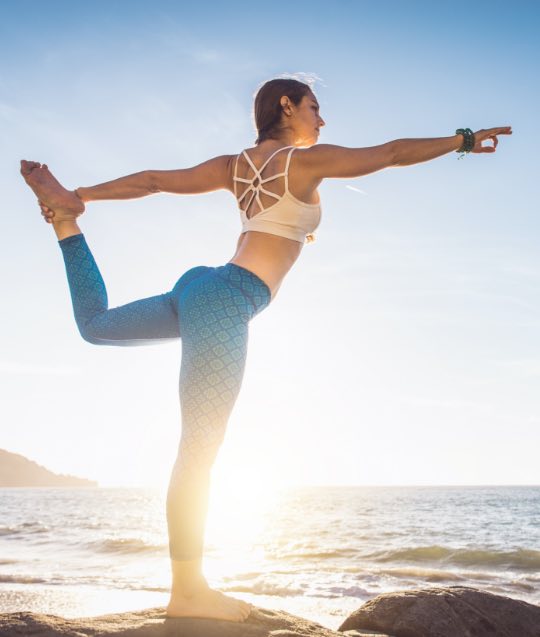 By Regina Kravitz, Fitness/Wellness reporter EastHampton.com
By now, everyone is well aware of the huge amount of on-line fitness, meditation, exercises and health advise available via You Tube, Zoom, Instagram, Facebook, websites. You can try  all sorts of new programs and methods for little or no money, from the comfort of your own home….but why not go local and support the many small fitness studios,  gyms and devoted pros  who work hard to keep you fit and in shape and not just in the summer.
They are also highly challenged to survive during the shutdown and hopefully when our society opens up…. (in time for great summer bodies) you will become a loyal client!
Here is list of generous, supportive studios in your own backyard.
Tracy Anderson
Tracy Anderson is the hugely popular studio conditioning with venues all over. The large facility on Montauk Highway in Bridgehampton is hugely popular with the summer community and those in the know. Classes range from beginner to advanced and they are not easy.  The method also offers on line training with a devoted community. You can access a 2-week free trial at www: tracy.anderson.com/onlinestudio.
Barry's Bootcamp
BB with 3 locations in Wainscott, Amagansett and South Hampton is another favorite Manhattan entrant to the hot Hampton's fitness scene and Barry's workout is guaranteed to raise your temperature. An early entry into the rigorous bootcamp fervor, this workout is not for the faint of the heart but you will burn calories you might have accumulated from frequent refrigerator trips during the quarantine Barry's Bootcamp boasts beautiful bodies!! I couldn't resist the BBBB alliteration.  Check their complimentary class out on Instagram: @Barry's
7Fitness in Westhampton Beach
This nearby local neighbor is offering free videos on @7_fitnesswhb. No equipment needed.
For a nominal $20.00 fee you can access a 30 day, 5 to 6 workouts a week with e mail follow up.
I signed on!
Planet Fitness in Hampton Bays
A classic gym, catering to all levels of fitness and exercise from classes to serious bodybuilders,
Check out their 20 min 7pm free class on www.facebook.com/planetfitness
MUVSTRONG on Springs Fireplace Rd in EH
M+S is a 4800 sq. ft. state of the art facility with an impressive array of equipment and trainings.
Muvstrong's mission is to improve and enhance through exercise and well being and you can participate
In their 7-day free live and online intro at www.muvstrong.com
You can also access a lot of helpful info on their website such as:
5 Simple & Smart Snacks or 4 Ways to Strengthen Your Immune System.
You will be directed to their Instagram.
Five Pillars Yoga in Watermill
A popular destination for yoga, meditation and wellness, FPY is offering free classes with popular teachers.
Karen is offering Tuesday, Thursday and Sunday classes. Olga teaches on Wednesday.
While their intention is to serve the local community, 5PY requests a donation which supports WORLD CENTRAL KITCHEN
An outreach charity which supports people in need in dire times with fresh, healthy meals, a helping hand and support. Started by chef……., they have served over 12,000,000 meals to the needy.
KADAMPA MEDITATION CENTER HAMPTONS
www.hamptonsmeditation.com
Located in both Water Mill and Sag Harbor, Kadampa Is a beautiful learning and practice center for meditation and well being serving devotees year-round with a strong local base. Whether you are seeking immediate relaxation or lasting inner peace, meditation practice is an excellent nominal investment in this stressful time and hopefully a lifelong remedy.
Kadampa is offering   2 excellent e-books on Modern Buddhism and The Path of Compassion and Wisdom by Geshe Kelsang Gyatso,  founder of the Kadampa method to get you started.
PELOTON
The hot interactive cycle, method, while not local, can no doubt be found in many a Hamptonite's home gym, is offering a 90 day free trial which doesn't require a cycle or treadmill.
Check them out at www.onepelton.com/app
GENERAL INFO for Easthamptonites
You can refer questions and search these local sites which serve the Hamptons Community for info and updates:
Wellness Foundation in Easthampton at www.wfeh.org
Town of Easthampton at wellness programs at ehanpton.gov