Healthcare Heroes Fund for COVID-1
How to Help Those on The Frontlines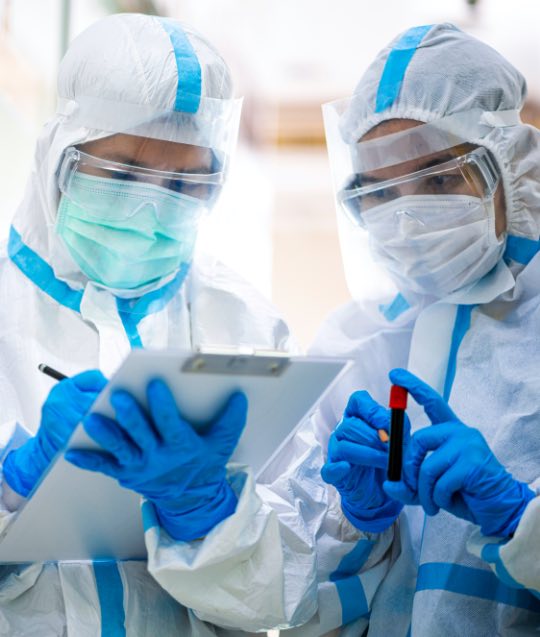 By Pamela Smythe-Woods
Heroes today aren't Superman or some other super-powered savior, they are real people on the frontlines, Doctors, Nurses, and their support teams who are risking their lives to care for communities during this COVID-19 crisis.  These are unprecedented, turbulent times, lives are turned upside down and all that is stable is the consistency of healthcare. Stony Brook Southampton Hospital is taking all appropriate action adapting to ever evolving CDC, as well as New York State and Suffolk County Department of Health, guidelines and policies and collaborating regularly with colleagues at Stony Brook Medicine and the New York Department of Health.
Stony Brook Southampton Hospital Chief Development Officer Steve Bernstein is proud  proud of the work those on the frontlines are doing and he's proud too to see the community mobilize in support. But, donations remain crucial, so the Hospital established the Healthcare Heroes Fund for COVID-19.
STEPPING UP FOR A SURGE
Bernstein emphasizes the extraordinary job that's been done in preparing for a surge, and wants all to be advised that the Hospital is complying with the Governor's call to double bed size and  as result, they have tripled the capacity of their ICU.  But such improvements cost.
To date, the Healthcare Heroes Fund has raised more than $275,000 according to Bernstein. He wants all to know that Dr. Peter Michalos, Chair of the Hamptons Health Society, has been instrumental in raising significant money and securing five ventilators for the hospital.
MORE THAN MONEY
However, beyond financial contributions, the community is actively donating essentials: K95 masks, isolation gowns, face shields and gloves. However it's important to do this safely.
As these donations are critical and are continuing to come in, precautions need to be taken. To that end, the drop off location is the Hospital's loading dock on Old Town Road. All donations should be addressed to: Mike Cronin, Director, Materials Management.
The Hospital's Director of Nutritional Services, Shannon Cressy, set up a program called Meal Train (details mealtrain.com) to assure that staff working long, difficult hours are sustained with hope, confidence and energy. GrubHub gift certificates are a suggested way to give as all donations must come from a commercial kitchen (nothing homemade is accepted.)
HELPING OUR HEALTHCARE HEROES
There is no doubt it will take heroic action to see us through these challenging times but the Healthcare Heroes are committed to doing everything possible to care for all at risk. StonyBrook Southhampton Hospital needs your help with covering the extraordinary expenses associated with the Hospital's equally extraordinary efforts during the Coronavirus outbreak. To help, they ask that you make a gift to the Healthcare Heroes Fund.
DONATE NOW https://southampton.stonybrookmedicine.edu
You can also mail a check made payable to Southampton Hospital Foundation to:
Southampton Hospital Foundation
240 Meeting House Lane
Southampton, NY 11968