A Natural History Museum Celebrates Itself
Sabin money goes a long ways. The Sabin Family Foundation gives $40 million to cancer research. Each year it protects 500,000 acres around the world in collaboration with other organizations. Andrew Sabin established the family foundation in 2008 to give his philanthropy more impact.
Each year, the foundation gives nearly 200 grants that focus on protecting our environment, strengthening our communities and advancing healthcare research.
Lucky for the East End, Andrew Sabin has a pet project: SOFO, It is the 18,500-square-foot South Fork Natural History Museum and Nature Center, located in East Hampton, opposite the Children's Museum.
On July 29 SOFO threw itself a Gala, with awards going to, among others, Yvon Chouinard, the founder of Patagonia. Chouinard transferred ownership of Patagonia to the Patagonia Purpose Trust and the Holdfast Collective. Every dollar not reinvested into Patagonia will be directed toward protecting the planet.
Liev Schreiber was the co-host for the evening. People may have been pestering him at the gala, but apparently the answer is still no. There will be no second season of "A Small Light," the eight-episode series that ran in May of this year.
Basil Seggos, the Commissioner of the New York State Department of Environmental Conservation, is the kind of guy who usually doesn't get on the news unless there is a toxic spill, someone caught selling illegal ivory, or a man mistakes a neighbor for a deer. Seggos has been commissioner since 2015. He was honored at the gala because he oversees programs that promote a clean, healthy, and accessible environment.
Other individuals honored that night included Dan & Rae Emmett, nature enthusiasts who led Governor Arnold Schwarzenegger's Green Building Initiative. They established one of the leading  environmental law programs in the country.
The host committee for the event consisted of Sissi Bohlen, Carole Crist, Anke & Jürgen Friedrich, Kimberly Goff, the fashion designer Julia Haart, Chef Alex Guarnaschelli, Kim & Greg Lippmann, Susan & David Rockefeller, Ada Samuelsson, and Sammi & Scott Seltzer.
The event was attended by more than 450 guests, who raised significant funds for SOFO programs, initiatives, and environmental projects. A special ask was made to support programs for underserved families.
Annette Sabin, the Matriarch of the Sabin Family, received the Posthumous Animal Advocate Extraordinaire Award for her love of nature and wildlife. That was an inspiration to her son Andy, who co-founded the South Fork Natural History Museum with other naturalists in 1988.  As part of the award, SOFO's Butterfly Garden was renamed the Annette Sabin Pollinator Garden.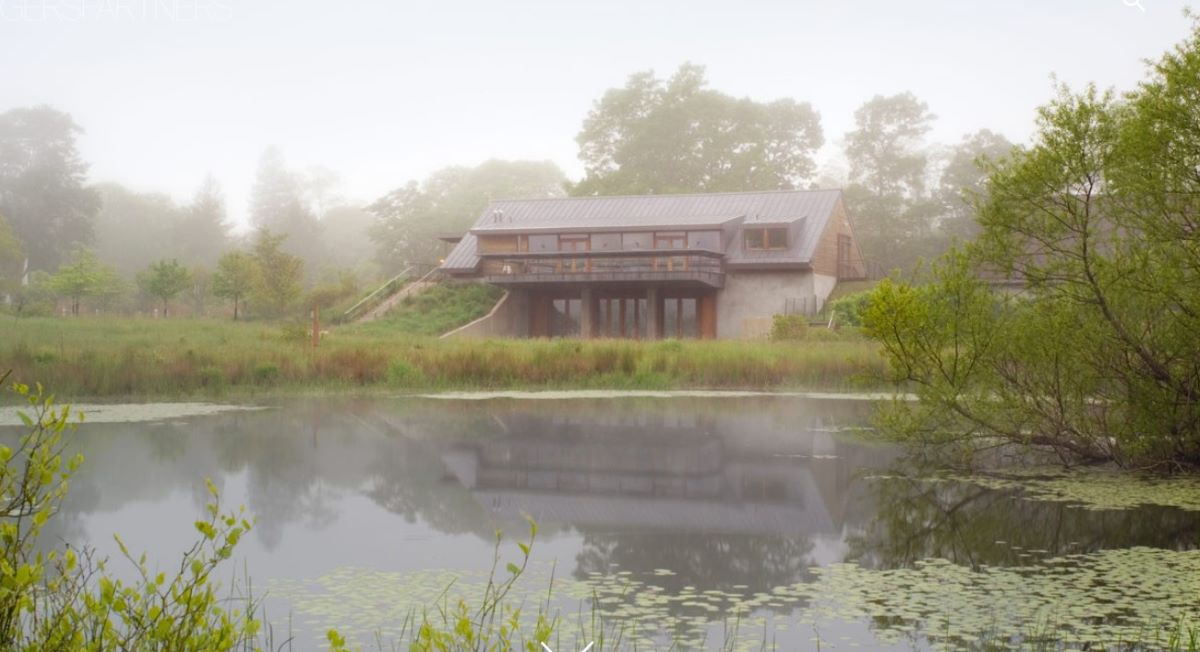 During the VIP cocktail reception, guests were able to tour the museum and grounds, while admiring some magnificent birds of prey and enjoying a tasting menu created and donated by local chefs.