Billy Joel's mansion, just listed for $49 million, is on the north shore. Right on the water. That's what the listing agents at Daniel Gale Sotheby's International Realty coyly said. The mind jumped to conclusions. On North Sea Beach? On the North Fork?
Billy Joel famously has lived in the Hamptons. He sold an ocean-front mansion on 12 acres on Further Lane in Amagansett to Jerry Seinfeld for $32 million. That was in 2000, six years after Joel's divorce from wife No.2, Christie Brinkley. But Seinfeld and his wife, Jessica, have lived there so long, everyone thinks it's the Seinfeld house.
In 2004 Joel bought the actor Roy Scheider's house in Sagaponack with wife No. 3, the cookbook writer Katie Lee. The house was on the ocean, and came with an ocean-front empty lot, for $30 million. Joel flipped the empty lot and renovated the house for a kitchen worthy of his wife. The Piano Man was back being a Hamptons guy.
He and Katie Lee divorced around 2010, and he sold the Sagaponack house in 2014 for around the listing price of $19.95 million.
So how many houses did Joel have left? He had sold his apartment in Manhattan to Sting.
Oh, right, Billy Joel never sold his mansion in Oyster Bay, 40 minutes from New York City. That was the North Shore the Sotheby's International realtor was talking about.
Billy Joel grew up in Hicksville, Long Island, the south shore. He must have been in awe of Oyster Bay. Why? Because, you know, all those rich dead people. Sagamore Hill, the home of Theodore Roosevelt. Planting Fields Arboretum, the 65-room Coe mansion, on 409 acres. On Long Island, 409 acres!
A boy from Hicksville knew that real wealth wasn't frying yourself on a beach towel on the South Shore with the deez, dem, doze, Lon-guy-land guys. It meant climbing the ladder. Like who was that guy we read about in 10th grade? Gatsby.
That F. Scott Fitzgerald, he knew about society.
It isn't too far-fetched to think that Billy Joel, buying a mansion in Oyster Bay, had a bit of Jay Gatsby in him. He played Rachmaninoff to his fourth wife, Alexis Roderick, the night he met her, not "Uptown Girl."
The Oyster Bay mansion is for sale because Billy Joel, age 74, has finally quit striving.
Alexis Roderick is an accomplished equestrian. Together they have two school-age daughters, Della Rose and Remy Anne. Nothing ties you down like a wife who needs to be near her horses (that means Wellington, Florida, where Joel gave Alexis a five-acre ranch and a dressage ring), and children who need to be in school.
So goodbye Oyster Bay. The "Piano Man" listed the 26-acre property, known as Middlesea, in May. It sits on Centre Island, offering 2,000 feet of waterfront in Oyster Bay Harbor. The mansion is brick, like those mansions of the Gold Coast robber barons, even though it was built in 1994. Yes, the usual: sandy shoreline, bowling alley, beauty salon, two pools, helipad.
It seems to be getting attention in Great Britain, where brick mansions are in fashion.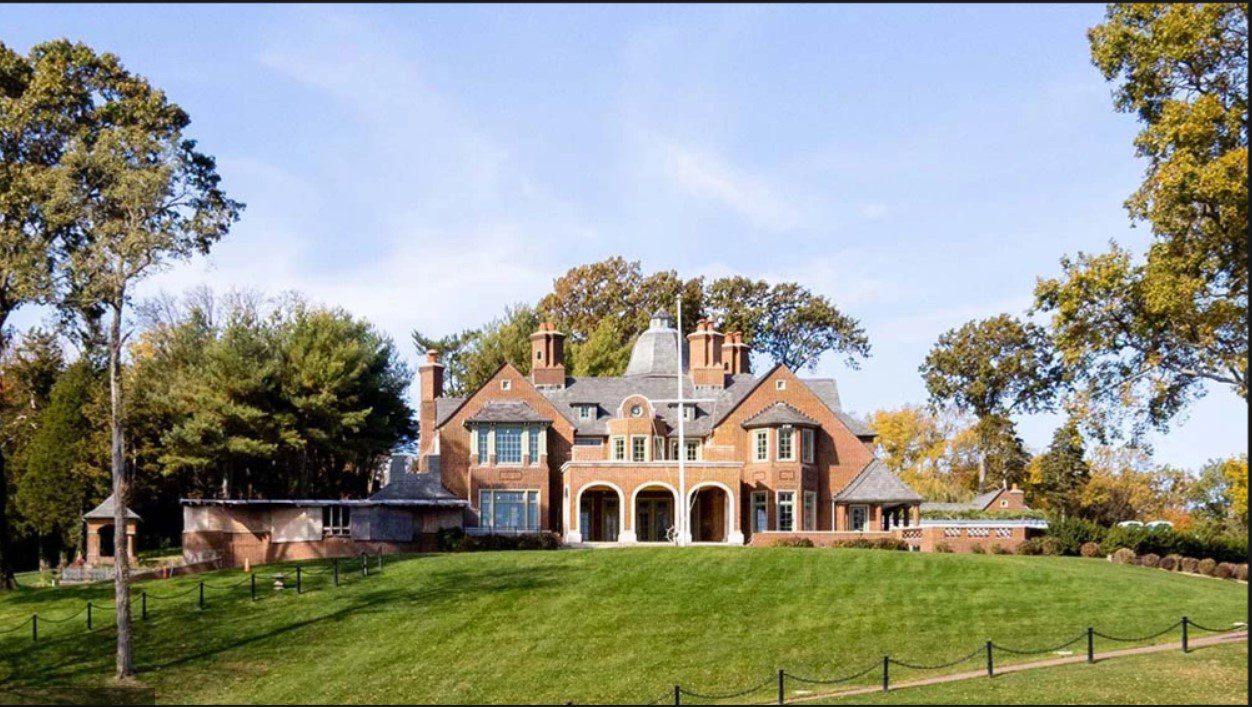 But here's the twist. Realtors in New York say the Joel family wants to spend more time in Florida. In fact, they own one of those ocean-to-lake homes not in Palm Beach but in Manalapan, just a little further south. It cost $22,109,100 when they bought it in 2015, the year they married and their first daughter was born.
They listed that property for sale for $64,900,000 last November with Christian Angle Real Estate in Palm Beach.
So Mr. Billy Joel: you can't sell all of your homes. And the horse ranch in Wellington doesn't come with a house. Where exactly are you going to live?
— Linda Lee
Linda Lee was an editor and reporter at The New York Times.