East Hampton announced it was going to begin composting food waste. We decided to ask our local expert on such things, Edwina von Gal, her opinion. She founded the Perfect Earth Project in 2013 to promote toxic-free care of the land. So Edwina, East Hampton doing composting is good, right?
And she said: "Like all things these days, it's complicated."
Oh Oh.
East Hampton's pitch is appealing: Bring us your coffee grounds, your egg shells, your food scraps, and we will give you compost. That's the offer from the Town of East Hampton, starting July 15, to the Springs Farmers Market and July 22 to the Sag Harbor Farmers Market. It's an ambitious program that has recruited everyone from the Town Board and the Town of East Hampton, school kids from East Hampton High School's Environmental Awareness Club, a group dedicated to biodiversity called Rewild Long Island and local farmers to the superintendent of highways for the Town of East Hampton.  But wait. First Easthamptoncompost.org wants everyone to signup before bringing in their food "waste," and to understand the rules.
This composting program is like a Gwyneth Paltrow low-carb diet. Their photo of that nice bag of kitchen scraps seems to show a piece of bread, but bread isn't allowed nor pasta or rice. No meat or bones. Egg shells but no eggs. No salad greens after they have been part of a salad (no oil). If you shred paper to add to the scraps it has to be black-and-white only, no color or glossy. And take all the product stickers off of the bananas and apples, please, before they become part of East Hampton's pristine compost.
It sounds like a job for ever-vigilant children: police the container of compost to be delivered on Saturday. And then the anxiety when it is delivered. Will it meet East Hampton's standards to make it to Balsam Farms, where the actual composting will take place.
In the end, what counts as East Hampton food scraps looks like it could be dumped out and turned into a salad composée, if you pick out the egg shells and potato peels.
Oh, and the grass clippings. That sets Edwina von Gal's hair on fire. "Food scraps will be mixed in with grass clippings, which have a tremendous amount of chemicals," she says. "Lawns that are maintained organic keep their clippings, that's what's best for the lawn. But grass clippings should not go to landfill. I worry about the chemicals. I'm tired of telling people things they don't want to hear."
Do It Yourself
The composting method East Hampton is using is the "hot" method, where food scraps are mixed with animal bedding and rotting leaves, that presumably destroys harmful chemicals. Balsam Farms will sell screened compost back to consumers for $10 a 30-pound plastic bucket, Even that would upset von Gal.
All the wasted gas, time and energy. She says, "Why are we sending things off of our property?" She urges people to compost their own food scraps — she refuses to call it "waste" — in a home system. She recommends a Swedish hot-composter made of recycled plastic called the Green Johanna, which costs around $350.  "You can compost meat, fish, dairy, all of it," von Gal says. "Just add enough brown."
By that she means something with carbon to mix with the green, so coffee grounds, shredded newspaper, wood chips, wood ashes, sawdust, straw, corn stalks, leaves, peanut shells, pine needles — things like that. This assumes that every homeowner has a handy chainsaw, a bucket of woodchips and a place outdoors for a hot composter.
Another Town's Way To Compost
There are other solutions on a town level. Great Barrington, MA. is part of the Berkshire Composting system. There people can pay various amounts to have a five-gallon, recycled plastic bucket picked up once a week, filled with their food scraps. Costs start at $20 a month.
And this is one recycling program that accepts everything. Even pizza boxes, leftover pasta, meat, bones, fish. At big events and for restaurants, servers can just scrape the remains off dishes into buckets and off it goes to Berkshire Composting. Everything except plastic forks and spoons and metal pots and pans.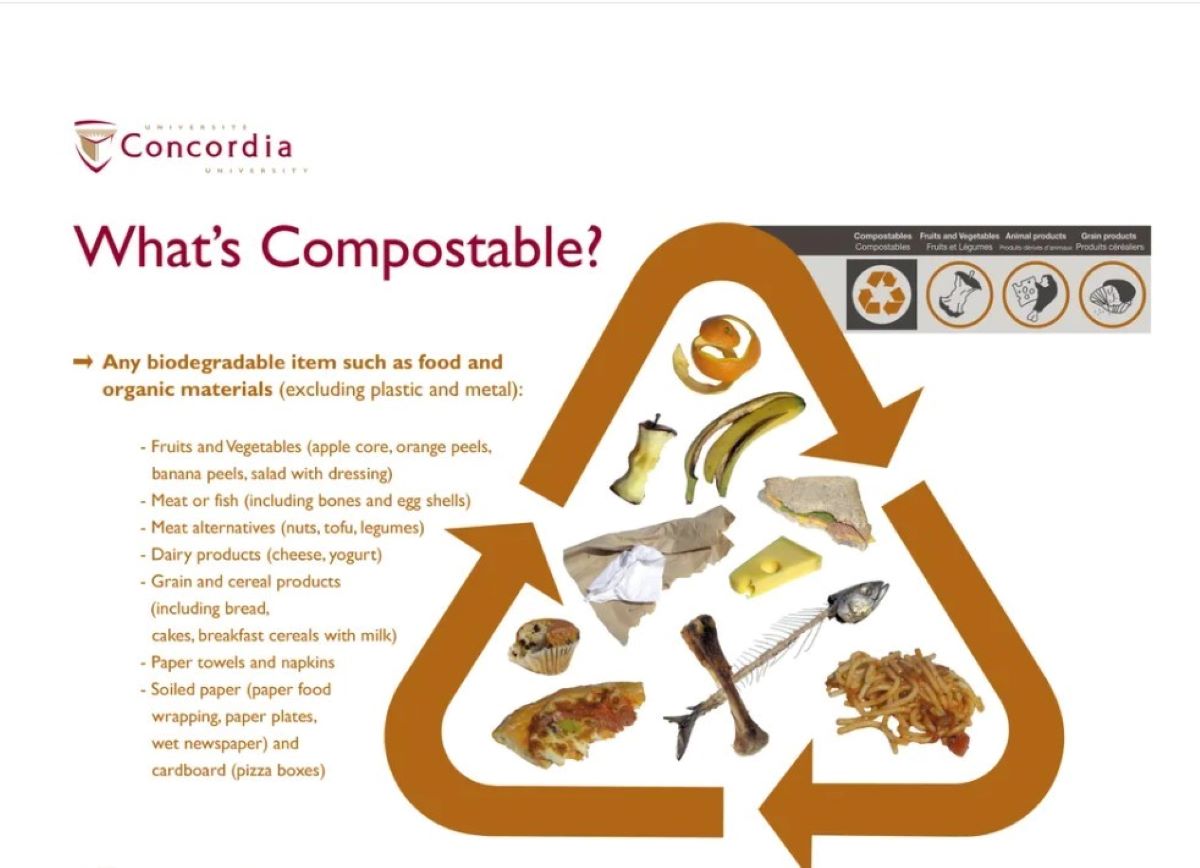 The system was started in 2018, and has cut down on the amount of garbage the participating municipalities send to their transfer stations. The effort is part of the Berkshire Zero Waste initiative. Studies estimate that 21 percent of landfill is food waste. One effort includes bicycle pickups of the food buckets, to eliminate carbon consumption.
Meanwhile, the East Hampton program, which runs only until mid-September, has some work to do. This is the first year.
People can bring their carefully edited food scraps to two Farmers Market locations, Saturdays at Ashawagh Hall, 780 Springs Road in the Springs from 9am to 1pm, and, starting July 22, in Sag Harbor, at 51 Bay Street, 10am to noon.
— Linda Lee
Linda Lee was a writer and editor at The New York Times.