Even Documentaries Are Starry at HIFF 2023
There are some people who sniff at documentaries, thinking they are as boring as classroom lectures about the human digestive system.
Those people have not heard about Alex Gibney's "In Restless Dreams" a 3 hour and 26 minute documentary about Paul Simon. Think about it. You would sit through a concert that long. Right? And this is Paul Simon's entire career. Old film. Inside stories. Insights. And the music! Variety's headline was "Alex Gibney's Documentary Is Very Long and Worth Every Minute of It."
Now what do you think about documentaries. Playing October 6, Friday, as the Centerpiece film at the Hampton International Film Festival, or HIFF. Begin planning your ten days of films here.
The next day, a Conversation with Paul Simon (with purchase of a ticket) is at the East Hampton Middle School, October 7, 11:30.
Note: big deal media types. The movie does not yet have a distributor.
Here's another "boring" documentary. It's called "Trees and Other Entanglements." Yup. It's about trees, and the people who are obsessed with them. Perfect for landscape architects. Arborists. People who forest bathe. Or walk in the woods. Or are fascinated with stories, because this documentary is filled with them, a boy hidden in a forest, an artist obsessed with bonsai, a contemporary Johnny Appleseed, but they are not apple trees. The director, Irene Taylor, has won a bunch of awards: Emmy, Peabody.
"Silent Fallout" is about baby teeth. Seriously. This means you, baby boomers. Baby teeth that were collected when the government was testing atomic bombs in the 1950s. They wanted to see if children were exposed to Strontium 90 in cows' milk. Alex Baldwin narrates the English version, and will be there to introduce the doc. There is a primer for the film on YouTube. The director is Hideaki Ito, and the film is made for Japanese distribution as well.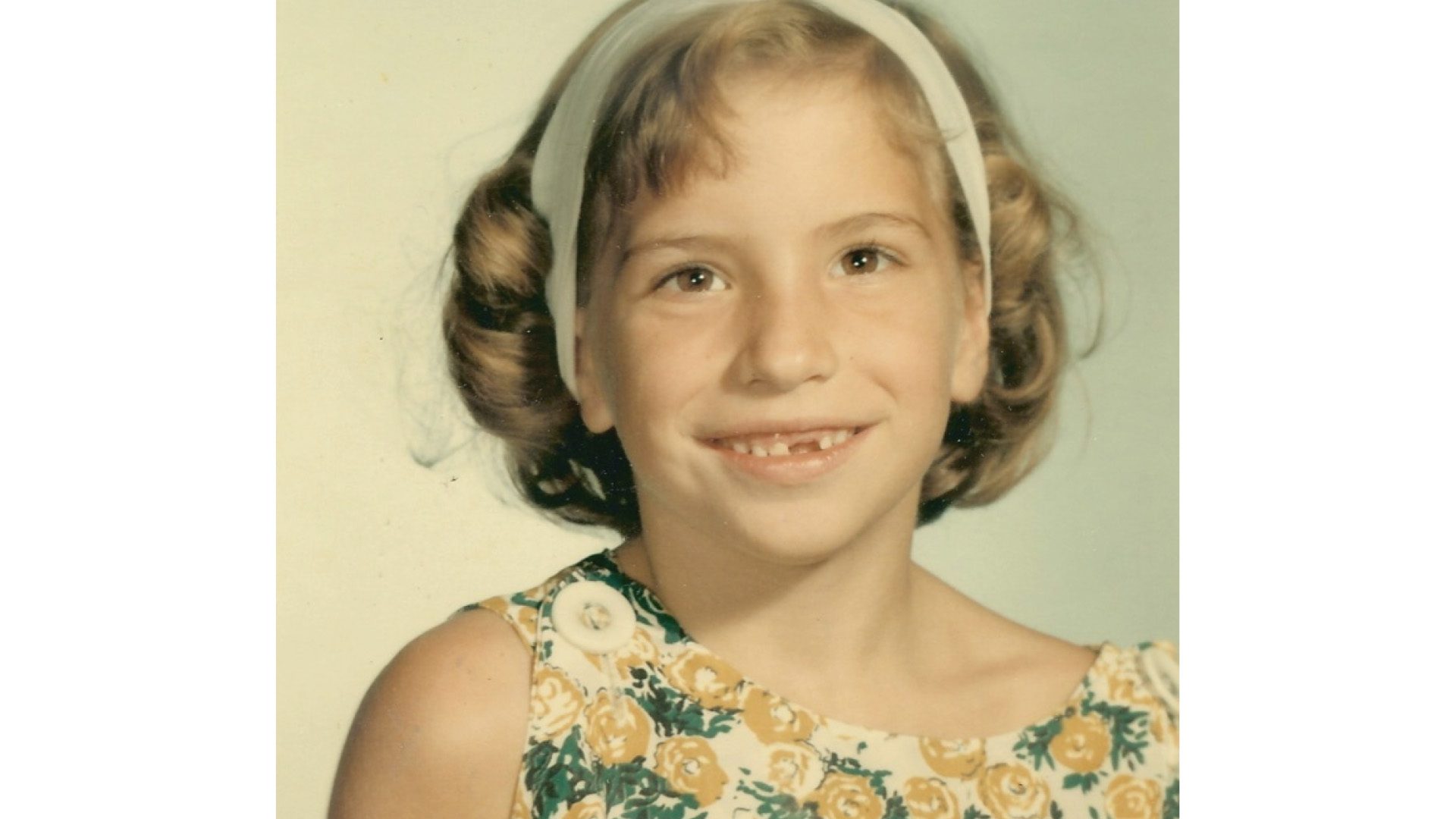 It's not all documentaries. There are foreign-language films. Films from local filmmakers. Films about the environment. And feature films. The opening night movie stars Annette Bening as Diana Nyad, the California long-distance swimmer who made one attempt after another to swim, without a cage, from Cuba to Key West. Sharks, exhaustion, stingrays, bad weather. Failure upon failure. She had a safety boat along side her, and a coach, played here by an equally fierce Jodie Foster. The film is called, no suspense here, "Nyad."
Students studying animation, or fine arts, anyone in fact interested in pure beauty, the future of film, story-telling. We hope that includes anyone reading this. Here's an inside tip you won't read elsewhere: "The Peasants." It is based on a 1,000-page Polish novel that won the Nobel prize. It was made with live action, and — hold on to your senses — 40,000 hand paintings. The result is what one critic at the Toronto Film Festival called "a ravishing animated triumph." That was before he babbled on about the intimacy of the scenes, the emotion, the story-telling, the advance over the film-making couple's previous film, "Loving Vincent." And just so you can understand, here is a still from "The Peasants." Again, no distributor yet. Although it's animated, and about a pretty village girl, this is not a film for children.
This one is: "Robot Dreams." First there was a 240-page graphic novel by Sara Varon that attracted a cult following. Then a Spanish company decided it should be an animated film. Years later, here it is, a combined Spanish-French film set in 1980s New York about a lonely dog who builds a robot for company. Then circumstances separate them. There is no dialog, so this is more like a silent film. It's not for young-young children. At an hour-and-a-half it may not even be for 10-year-olds. It's not a comedy. It is a heart-felt and touching and thought-provoking story about relationships. A family film.
Here is our No. 1 tip: "The Holdovers." Why? It's an Alexander Payne film about a New England prep school set in 1970. Already a winning combination. And it's got Paul Giamatti playing a schlubby teacher universally ignored by teachers and students. One smart but misbehaving student, a grieving cook whose son was killed in Vietnam and Giamatti are the only occupants, the holdovers, this Christmas break. Mamet would have made a drama out of it. For Payne it's a comedy. His last film with Giamatti was "Sideways," the movie that made Pinot Noir the red wine to drink. This film has already brought Oscar talk for more than one of the three actors. And predictions it will become a Christmas classic.
And the closing night film. Here is Leonard Bernstein:
As played by Bradley Cooper. You may have read a lot about his nose. Really! It's not anti-Semitic. It's makeup. Why not complain that he smokes!! Men of that generation were rarely seen without a cigarette. They smoked while they played the piano. It's just what they did. Call the Motion Picture Association of America and have the film banned given an R rating for smoking.
Bradley Cooper stars and directs this biopic focused on the love story of Leonard Bernstein and his wife, the actress Felicia Maria Montealegre. (She was born Felicia Cohn in Costa Rica, to an American father and a Costa Rican mother. Raised a Catholic in Chile, she took her mother's maiden name when she began her acting career in New York at age 22.) The reviews after the film's showing in Venice (out of competition) were just short of glowing. It's up to audiences to decide if they want to see a period love story, often set in the 1950s, that feels as though some parts remain undramatized.
Perhaps the Bernstein children prefer it that way.
As for the rest of the slate of films, people may go to see "Fingernails," just to see Jeremy Allen White, the heart-throb from "The Bear" on TV, and leave disappointed.
Todd Haynes is being celebrated at the festival, and he brings a strong cast with his film "May December": Natalie Portman, Julianne Moore. The May-December of the title presumably refers to the tabloid story central to the movie: that a woman 23-years older that a very young employee had twins with him. Those twins are now graduating from high school. Natalie Portman plays an actress who arrives to study the wife, in order to play her in a movie. Respectful reviews. Terrific performances.
But what if the movie were about a man who was 23 years older than a teenage employee and got her pregnant. It wouldn't seem surprising, of course. Would anyone find it admirable?
That's one function that movies can provide, besides entertainment.
Movies playing at theater chains can blast viewers with sound and special affects. The ones at film festivals may do something else.
It's worth it, sometimes, to buy a ticket to see any film festival movie. Something in a foreign language with subtitles. A boring-sounding documentary.
Or here is another hot tip, a film that already has a Rotten Tomatoes score of 94: "Some of Us Strangers." Clare Foy, Jamie Bell play dead parents come to life back home as they were when they were in their 30s. Their son, a screen writer, played by Andrew Scott, has just met the mysterious guy next door, Paul Mescal. It's British, based on a Japanese fantasy novel.
It will play twice, at 8:30 opening night, Oct. 6, and two days later, at 5:30. The box office for the Hamptons International Film Festival opens September 23.
The film grid will help you sort out your options.
Linda Lee
Linda Lee is a former writer and editor at The New York Times