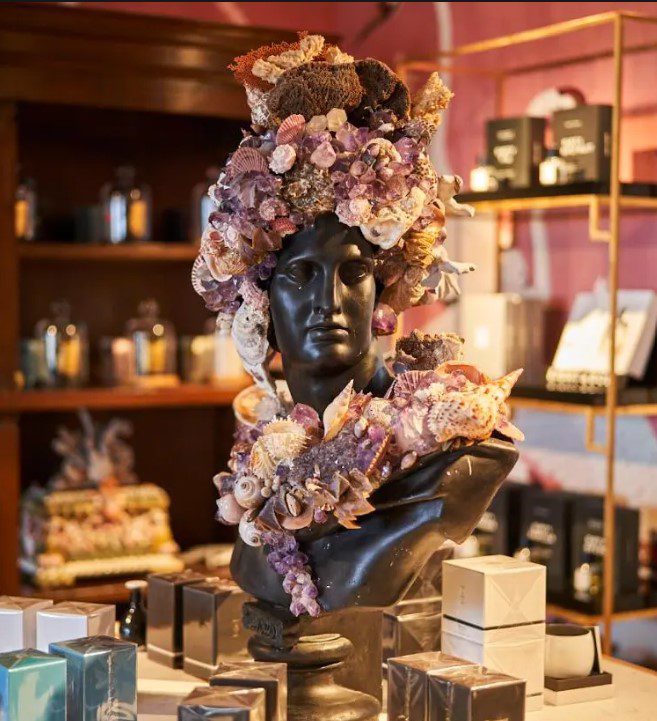 Guess who is coming to Bridgehampton? Curio, the chicest retailer in Miami. Danielle Licata, one CURIO's founders, has this winning philosophy, which she expressed to Forbes: "… if you know what you're looking for, you Google it and get it from anywhere. So why shop in a store?"
You go to a store, she says, because "…it's experience and discovery and these things really excite people."
So when people refer to Curio as stocking brands like Dolce & Gabbana, Silvia Tcherassi, Etro, Michael Kors Collection, and Greg Lauren …  they are missing the boat.
If someone wanted to buy Michael Kors, they would go to Michael Kors, or the RealReal.
People shop at Curio for the unknown unknown. Or the almost ready to be discovered womenswear, menswear, jewelry, shoes, handbags, swimwear, beauty, fragrances like "I Don't Know What" and items for the home, like the $1,100 tic-tac-toe game made of mother-of-pearl with brass frog markers.
That's because the founders, Licata, former president of East Coast Women's Shows at Informa and the sauce behind the bi-annual Women's Designer trade shows and Jeffrey Lasota, former president of Stella McCartney, seek the new-new. As they did when they started Curio at Faena in Miami in 2019.
And hear this: do not expect any end-of-season sales at Curio/Project Hamptons. "We don't go on sale," they told Forbes earlier this year, "because good product is good product, it shouldn't really have an expiry date."