GET A HEAD START ON AN
ALL AMERICAN 4th of JULY
Baron's Cove in Sag Harbor is where you want to be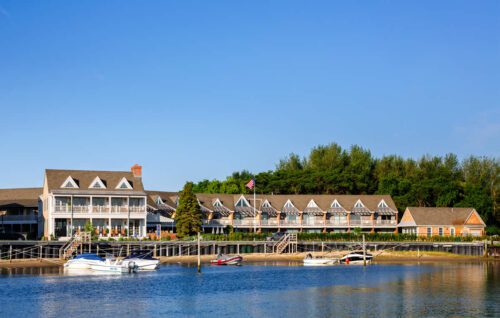 Barons's Cove Sag Harbor – Harbor or village views, this is a water's edge resort framed by the quaint village of Sag Harbor.
4th of July reservations at Baron's Cove, Sag Harbor, NY | Hotel in the Hamptons (caperesorts.com)

By easthampton.com staff
Get ready for the 4th of July with fun and festivities at Baron's Cove in Sag Harbor… Head on over to this All-American resort destination. Take your pick of village or harbor-facing guestrooms or gorgeous, lofted suites boasting sweeping water views, intimate private gardens, an enormous saltwater pool, tennis, kayaking and best of all, cozy dog-friendly accommodations so Fido doesn't have to miss out on the excitement.
All you dog owners out there going to the East End for the Holiday weekend, Sag Harbor's Baron's Cove says bring Fido along.
Plan now for July 2nd.  Be a guest of the hotel, no question you need to stay at Baron's Cove so you can enjoy every treat imaginable for their guests. Start with those complimentary fresh fruit kabobs, totally swimsuit-friendly.  A cold brew in hand, the man in your life will love the chance to double down on corn dogs without leaving his deck chair by the pool.  Baron's Cove has what you need to chill pre-festivities. It's not even sundown when their grilling station opens. Grill masters will serve up tomahawk steaks, lobsters, corn on the cob, not to mention a variety of locally-sourced, chef-curated dinner specials.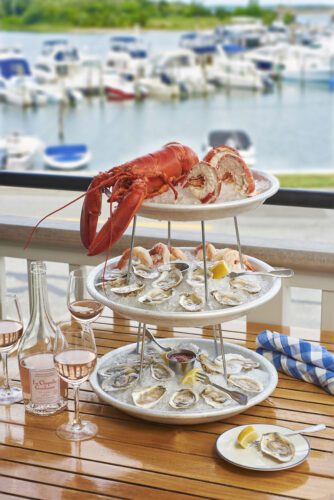 Before the Fireworks are in flight, Baron's Cove has the ultimate raw bar ready.
But then fresh local seafood is on the menu daily at this waterside resort, it doesn't take a Holiday to dine well.
The fireworks along the Harbor begin at 9:30pm on July 3rd so be sure to fill up beforehand.   Starting at 3:00 p.m. until 6:00 p.m. fresh from local waters you'll find clams, oysters, and more, a raw bar for guests that's so extraordinary it's likely to set off explosions of taste with just one nibble. Then go pop those frozen popsicles poolside, nothing could be better as a pre-Fireworks, post Sun-day pick-me-up.
On July 4th, Baron's Cove takes on traditional summer BBQ with hot dogs, pulled pork sandwiches, and a vegan-friendly marinated portobello mushroom sandwich. So what's on the side? Freshly prepared coleslaw, macaroni salads, and more.  All this would make Rachel Ray say, "yummo!" To celebrate, indulge in short cake with whipped cream, fresh locally grown blueberries and strawberries, another guest-friendly poolside treat. Honestly, can't hardly wait!  My bikini will forgive me if I indulge – I hope!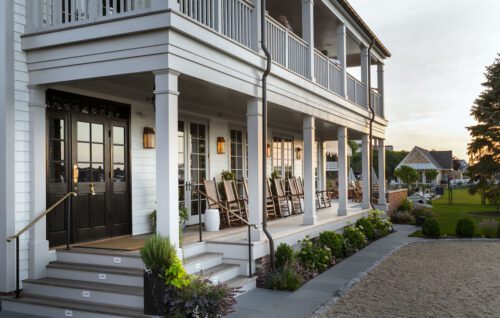 Sunrise or sunset, sip a cocktail and watch the sunset or grab a coffee and watch the sun rise, either way the patio at Baron's Cove is a magical place to be.
Are you there yet? Could this be more tempting? Packing my bags – and on arrival, sipping a glass of Nicole Miller's luscious rosé to get the party started. Don't wait, reserve now for a weekend by the water at Baron's Cove, Sag Harbor.