All crystal is glass, but not all glass is crystal. Crystal stemware makes a lavish gift, but who wants to spend a fortune and saddle the giftee with glasses that have to be hand washed? Schott Zwiesel Tritan™ Sensa Crystal replaces the usual lead with zirconium for brilliance and titanium for strength. The laser-polished rims and the glass's superb balance in the hand heighten the experience of fine dining. I know because I use their glassware and love it. My Schott Swiesel, so far, has not even suffered a scratch, and I put it in the dishwasher without a second thought. A set of two Schott Zwiesel Tritan cabernet glasses are $32.
Here's a gift for a very lucky woman. Turquoise looks good on everyone, especially as the summer goes on. David Yurman's tasteful beaded bracelet, with a 14-carat gold and pavé diamond clasp, is sure to wow anyone on Mother's Day. London Jewelers in East Hampton will probably do anything in its power to find one for you. $995.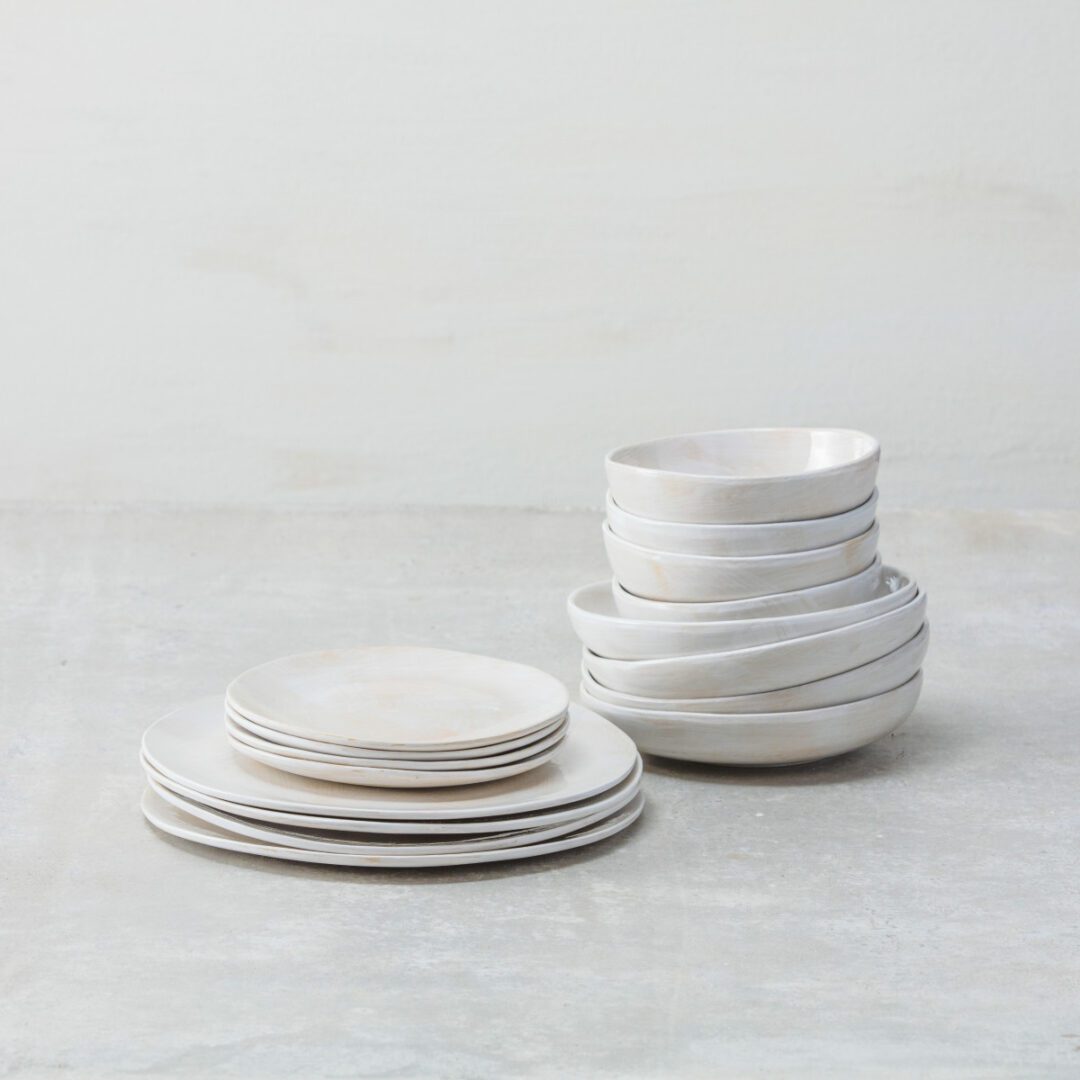 For those seeking a more down-to-earth gift, here is another collaboration between Fortessa and Cloud Terre, Collection No. 2 stoneware with a handmade feel. Each set includes four dinner plates, four salad plates, four dinner bowls and four cereal bowls with a handcrafted look of glaze barely covering the underlying terra cotta tone. Dishwasher and microwave safe, $280.
Giving her a caftan means you don't have to know her size. Isn't that a plus? Dessous Loungewear offers sustainable caftans and tunics that would be perfect for jet-setting moms, or a grandma who jets no further than from her kitchen table to her flower garden. A woman can pack it for travel, wear it as a beach cover-up, throw it on with sneakers for comfortable sightseeing or accessorized it with heels and jewelry for a party. The only problem with a caftan is gracefully sitting and eating. That takes practice. The Dessous midi dresses and caftans are made in Los Angeles of sustainable fabrics and come in sizes 1, 2 and 3. (Think S, M, L, surely you can guess that.) Bianca caftans fit closer to the body, Grace caftans are roomier; both are $220. The Beastly Threads maxi dress (shown) is hand block-printed in India, $120. All can be machine washed in cold or warm water.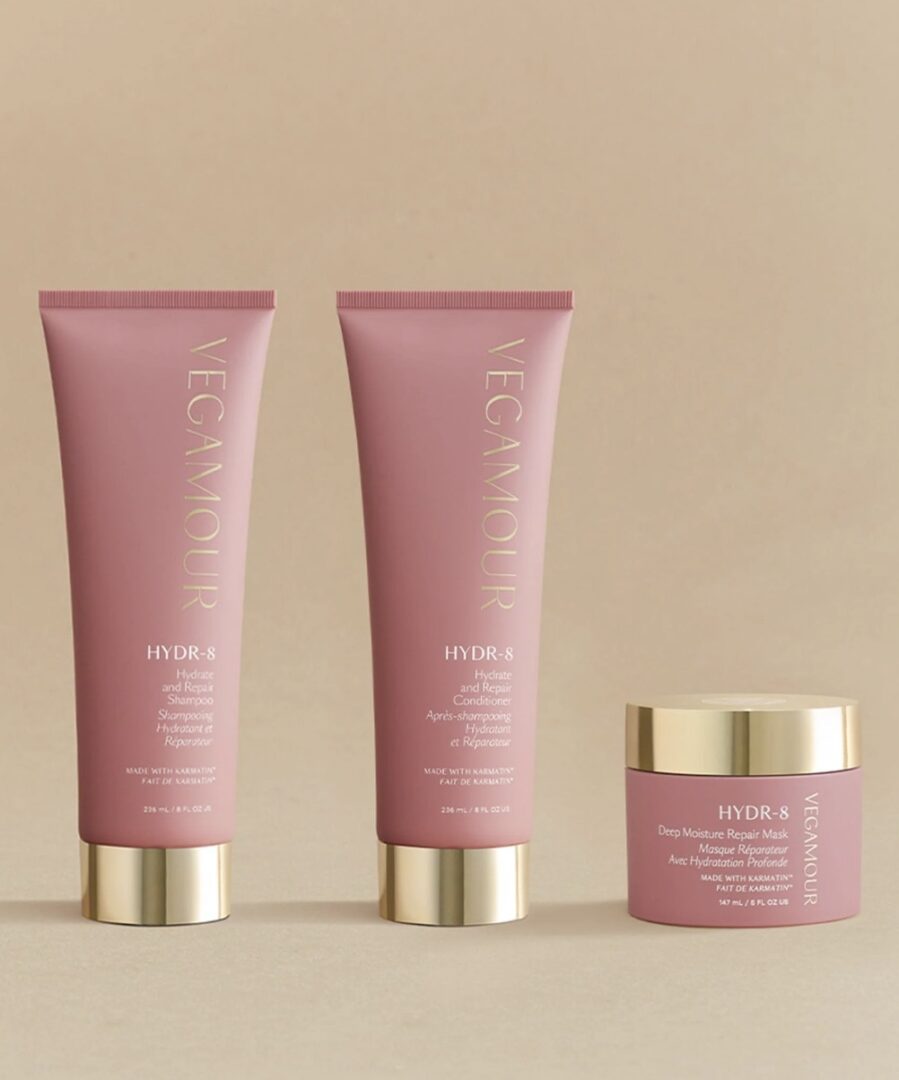 Some people think the knees are the first to go, but many women fear that their hair thins before that. Allay your Mom's worries with Vegamour's package of HYDR-8 Essentials revitalizing products that "leave your hair healthier looking, more abundant and soft to the touch with a lustrous shine." That's their promise, not mine. Included are a shampoo, a conditioner, a weekly "moisturizing hair mask" and, of course, a serum. Technically, a serum is a clear animal fluid, but we don't think we want to get technical about it. The whole package is pretty in pink, and $190.
Give mom a glow.  Green Caviar by Lovinah contains two forms of Vitamin A plus Ceramide. Do you really want to know what the two forms are? Ok, hydroxypinocolone retinoate and retinaldehyde, two cousins of retinol. The retinol cousins reduce aging skin while you sleep and the oil fights dryness. At a cost of $145 for 1 ounce, it comes in a pretty bottle with a gold top and seems to be colored green. It also has the word "elixir." You can also give 1 ounce of Neutrogena's Rapid Wrinkle Repair Retinol Oil for $28, but it won't make nearly as impressive a present.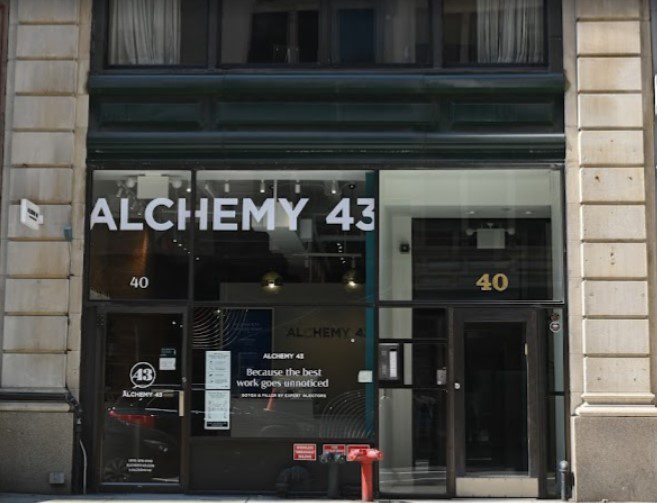 Here is the one you might want to keep for yourself. Alchemy 43 has burst upon the aesthetic world by offering in-and-out Clear + Brilliant laser micro-treatments. The big sell is that these treatments can be done during a lunch break, or before a meeting, and leave your skin looking refreshed, not red. Alchemy 43 locations are in California (Newport Beach, West Hollywood and Santa Monica), Texas (Houston, Dallas and Plano) and at 40 East 21st Street in the Flatiron District – as well as the Upper East Side in New York. Their Clear + Brilliant laser has, they say, been clinically proven to fight the effects of aging skin, while rejuvenating and re-texturizing your skin. Laser treatments and injections will not only help your face but, ladies, your hands. Looking good builds confidence, at $700 a treatment. Three laser treatments are recommended to be effective, but they offer complimentary consultation. There is the known-known, the unknown known, the known-unknown, and the unknown-known. It's free to find out the known unknown.
It's a winner! The Snow® LED rechargeable toothbrush was one of 400 products chosen out of 10,000 entrants in the New Beauty™Awards last year. It cleans, it whitens with blue LED lights making you feel like you are at the dentist's office (the change is at least temporary) and it customizes each brushing session in four modes: clean, whiten, polish and sensitive. A lot of us wish our partners could be programmed as easily. $79.95 on Amazon. Note, there is a $35  face brush attachment sold separately.