Those folks at Guild Hall don't seem to rest. August 4 is their big Gala. After that is a month of programming that brings speakers to their newly restored home in the center of East Hampton. It's going to keep folks that will keep people looking at their calendars for the entire month of August.
How is that for a conundrum?
The Gala
First, Guild Hall's annual gala.  It starts at 5pm inside their new galleries and a refresher look at the Renée Cox show, "A Proof of Being." Then a preview look at Leo Villareal's "Celestial Garden," which will open to the public on Sunday, July 5. It comes from his show at the Pace Gallery in New York and Paris.
Many already know Villareal's work, which has been shown at the Parrish Art Museum. Or they are aware of his gigantic public works, which include "The Bay Lights" (2013) on the Bay Bridge in San Francisco, and the newly revealed, 25-foot tall "Fountain KCI" (2023).
The works here will be smaller, of course. And they are to be called sculptures, not paintings. In the words of art experts, the sculptures, ahem, "employ LEDs and custom software to investigate space, time, and perception." In case anyone asks your opinion. He has also begun selling NFTs.
Next, someone will shepherd you to Mulford Farm, 10 James Lane, right next door, for cocktails (at last) and the rest of the evening. (This is for latecomers who were stuck in traffic because 5pm, yikes!)
Dinner is at 8, and there will be entertainment (promised on the invitation "to be "incredible").  A performance by the Guild Hall & Bel Canto Boot Camp Artists is promised. Dancing to DJ Mick will ensue, but not for too long. (The neighbors.)
Tickets for the Gala, which honors the trustee Ken Wyse, can be bought here. They range from cocktails only ($500) and Young Patron (21 to 40) $500 for dinner and up to $35,000 for a table for ten at the diamond level.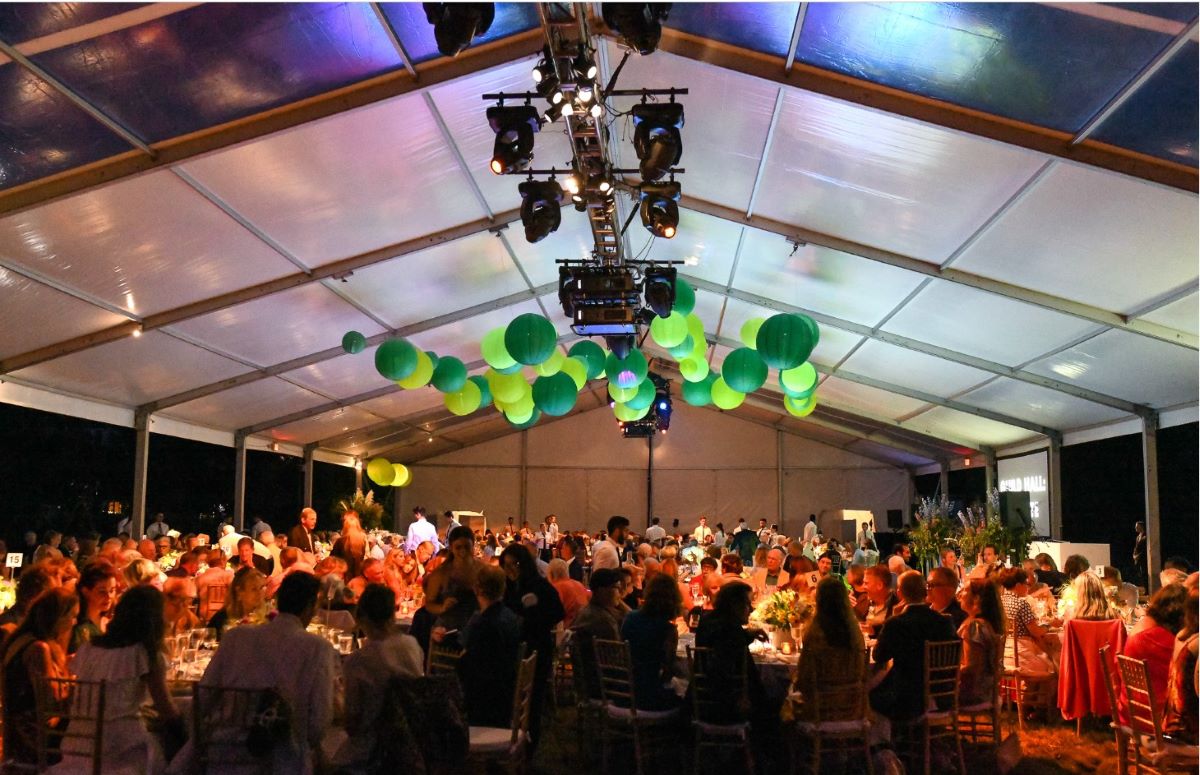 Programming for August
Well, even before the Gala, Guild Hall had a program that is already sold out. It's this Sunday, July 30, 11am to 1 pm, and it's called 35 years at Nick & Toni's. Florence Fabrikant will lead the faithful through bites and sips and a lot of remembrances. Tickets were $60.
Traffic alert for Sunday morning July 30: avoid, avoid.
Following the Gala, Guild Hall will begin an ambitious program of speakers and performances, drawing on performers who have taken part of their ongoing programs and friends of the institution. Among them are a live performance and masterclass on Thursday, July 6, at 6 pm, wherein Lisette Oropressa will coach the Bel Canto Boot Camp resident artists at Guild Hall. Well worth watching, at St. Luke's Episcopal Church. Followed by their recital on July 12.
Then a series of other tasting events (and sipping) at local restaurants ($60) with Florence Fabricant of The New York Times on July 16, July 30 and August 6.
For the fifth season, the Hamptons Dance Project: two  performances, August 19 and 20. Tickets, $125. Fireplace Lodge, at 6pm.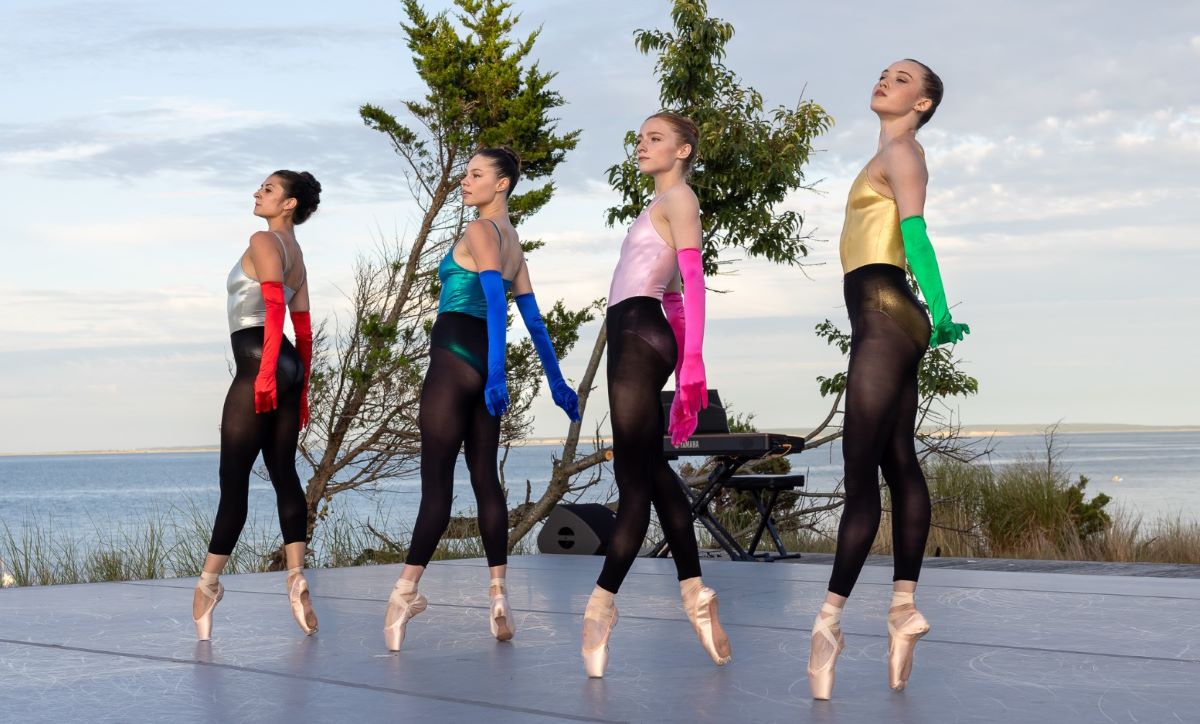 August 24, Thursday, 7pm to 8:30, Paul Goldberger and Charles Renfro in Guild Hall's gardens. (See, I said people are going to have to keep checking their calendars! This is on a Thursday.)
Wait for it! September 2, a silent disco dance in the garden. 7pm to 10pm. Headsets can be rented on site. $15.
— Linda Lee
Linda Lee is a former writer and editor at The New York Times