Smithey's NO. 12 Grill Pan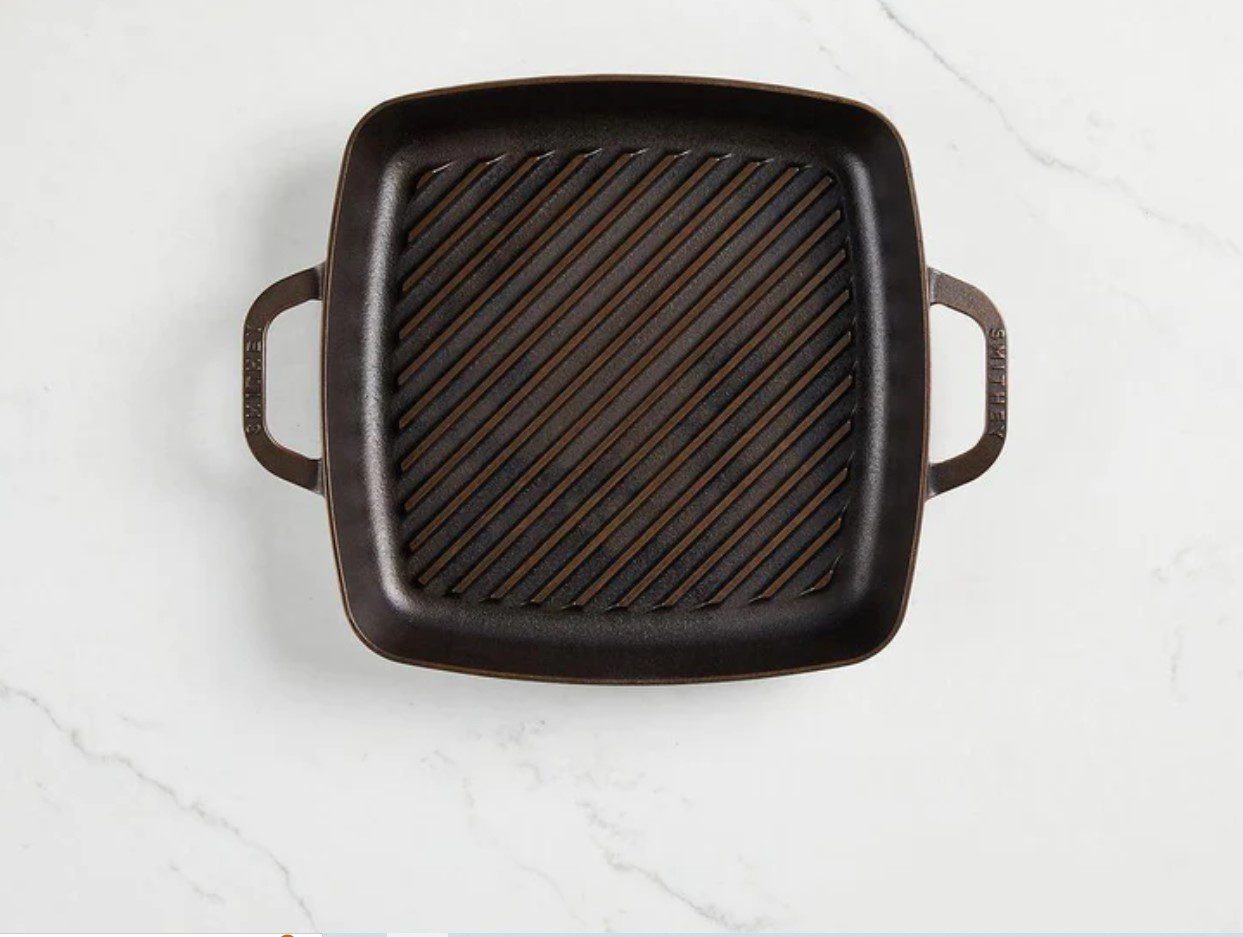 These pans are hand-forged in North Carolina out of carbon steel. The grill pan has wide raised ridges that make attractive grill marks for meat, fish, vegetables or seafood, and drain fat efficiently. Can be used indoors or out, and the polished peaks release food with ease. $220 ($40 to have it engraved) from
Smithey
.
Crafted with an obsession for detail, our square grill pan is your perfect companion for year-round grilling indoors or out. The pan's wide raised interior ridges create deep, attractive grill marks while the polished peaks release food with ease.
Matouk's Petra Coverlet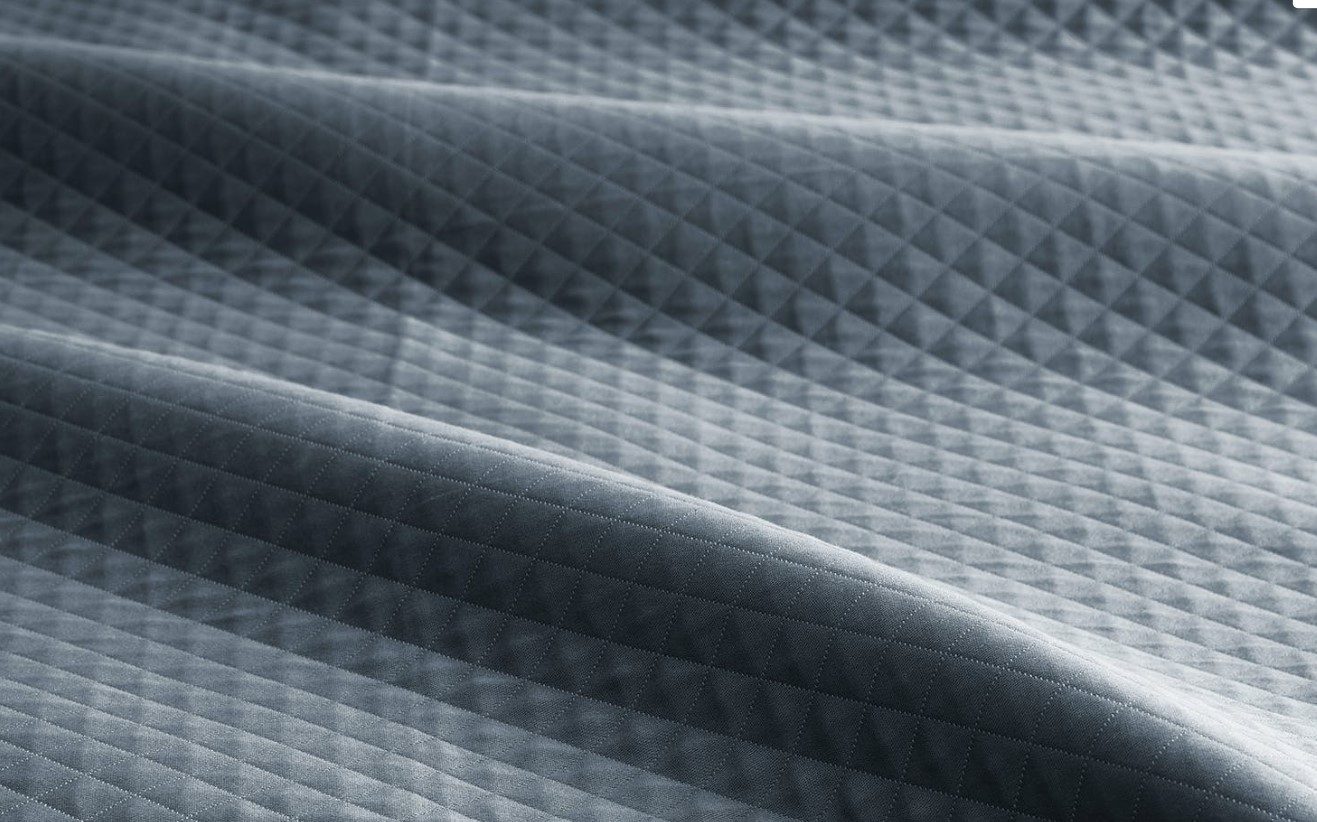 Dad probably won't use a quilt. And don't tell him this is a "coverlet." Just tell him it's a kind of blanket. If you have to tell him, it's matelasse (mah-teh-lah-say), a French word for a textile that looks like it has filling, but doesn't. Assure him it can be thrown in the washing machine on warm. And in the dryer. That it's all cotton. The full/queen size is $374, available in Steel, Lilac, White, Ivory, Black, Dune, Grass and Pool. It's soft, and he's going to love it. From Matouk.
Men's French Terry Hoodie and Jogger Set
You know that Dad is going to live in this. It's so comfortable, and it's actually better looking than regular gym clothes. Surprise, because it's made of  Supima cotton, TENCEL lyocell, and recycled plastic bottles, a sustainable fabric. There is a side-seam hidden pocket for his keys, cards and phone. Available in black, charcoal grey, light heather grey, olive, navy, or camel heather, $148 from Proto101.
Skin Awakening Moisturizer
Skin care is not just for women anymore. Surely your dad knows that. If not, perhaps this is the year to break it to him. Especially if he has been exposing himself to the sun every summer. Suggest he start using sun block, but he also needs to start moisturizing. You might take him for a facial, mani/pedi. But you can't wrap that up and hand it to him. This you can. People swear by what GHK-CU does for their skin. Your dad is going to be a skeptic, so explain to him that GHK is a natural peptide (it's in human saliva, etc., but declines with age) and "CU" as everyone remembers from chem class, is copper. For some reason — we're not talking about those copper bracelets — putting copper peptides on your face helps rejuvenate the skin. Not too much GHK-CU. That can irritate the skin. But what is in products like Vitali Regenerative Skincare is calibrated to give the right amount. You pay a lot of money, you  get carefully calibrated CU. And it's blue. Skin Awakening Moisturizer is $99 for 50 ml, from Vitali Skin Care.
Shampoo that Targets DHT, the Hormone that Causes Balding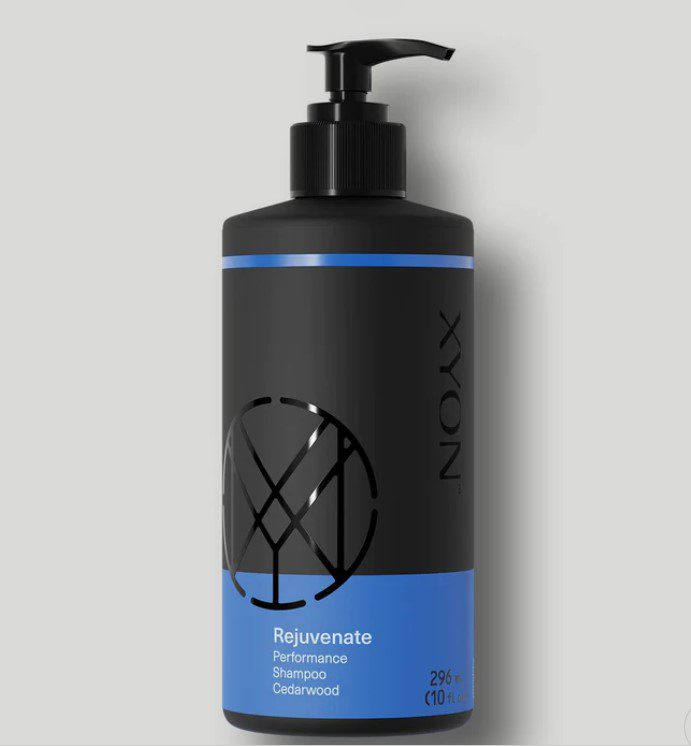 That's the claim.  Targets is one of those soft words in the world of marketing, as is "helps," as in "helps promote." But here we have a shampoo that you can buy for a dad who is stressing about hair loss. Why? Because it offers a topical application of saw palmetto. The magic words "saw palmetto" should do the trick. There are other ingredients in Xyon's Natural Performance Shampoo Cedarwood that offer soothing and stimulating applications for the scalp: rosemary leaf extract and ginseng root, for instance. There is an accompanying Xyon Natural Performance Conditioner Cedarwood as well, all meant to help block DHT, the hormone blamed for male-pattern baldness. It comes in this handsome bottle, direct from Xyon Health. $39.
A Set of Modo Water Glasses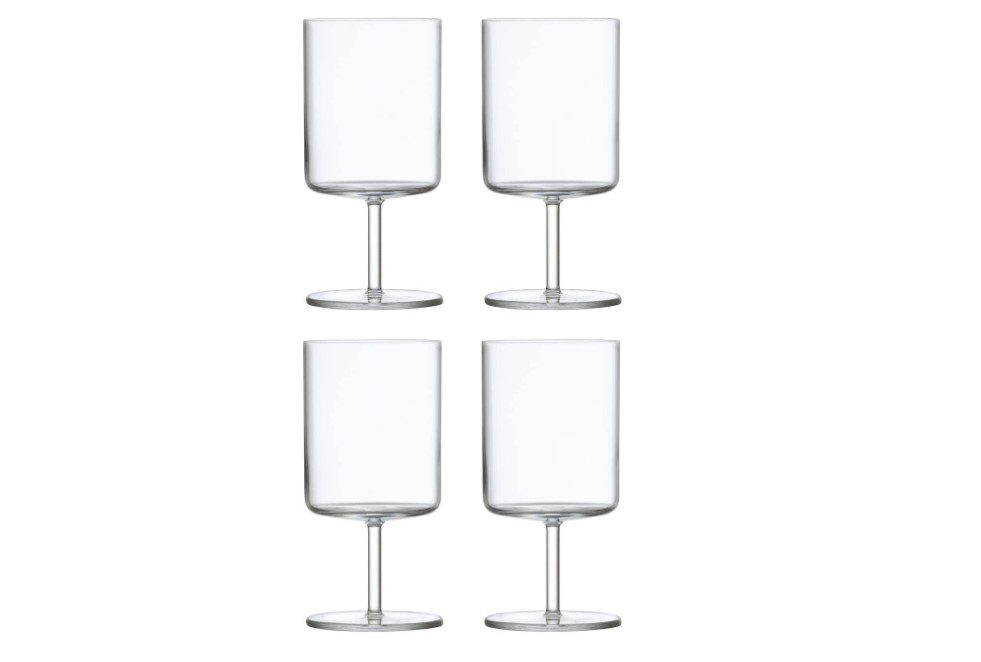 Give him a set of four modern crystal water glasses, which can also serve as wine glasses. You could call them mid-century masterpieces, or just sleek-looking. Because you recognize that Dad is a stylish kind of guy. They have a medium bowl, 14.9 ounces in case Dad is a heavy pourer. And they are part of Zwiesel's Tritan crystal line, made of titanium oxide and zirconium oxide. That means they don't have to be hand-washed, and they resist breaking. Dad can put them in the dishwasher; usually $56 at prime retailers, but on sale this week at Homegoods for $24.99. At that price you can buy a set for yourself.