Edmund Hollander, the head of Hollander Design Landscape Architects in New York City, is a long-time resident of Sag Harbor. He is well known for the many exquisite, sometimes almost invisible, settings he has designed for farms, ocean-front and highly coveted Hamptons homes and institutions. His firm's work spans international designs as far away as Hong Kong.
Most recently Hollander redesigned the John Steinbeck Waterfront Park, which opened on Memorial Day weekend. It sits on 1.25 acres, with access to the water, an amphitheater and multiple places to sit and eat lunch.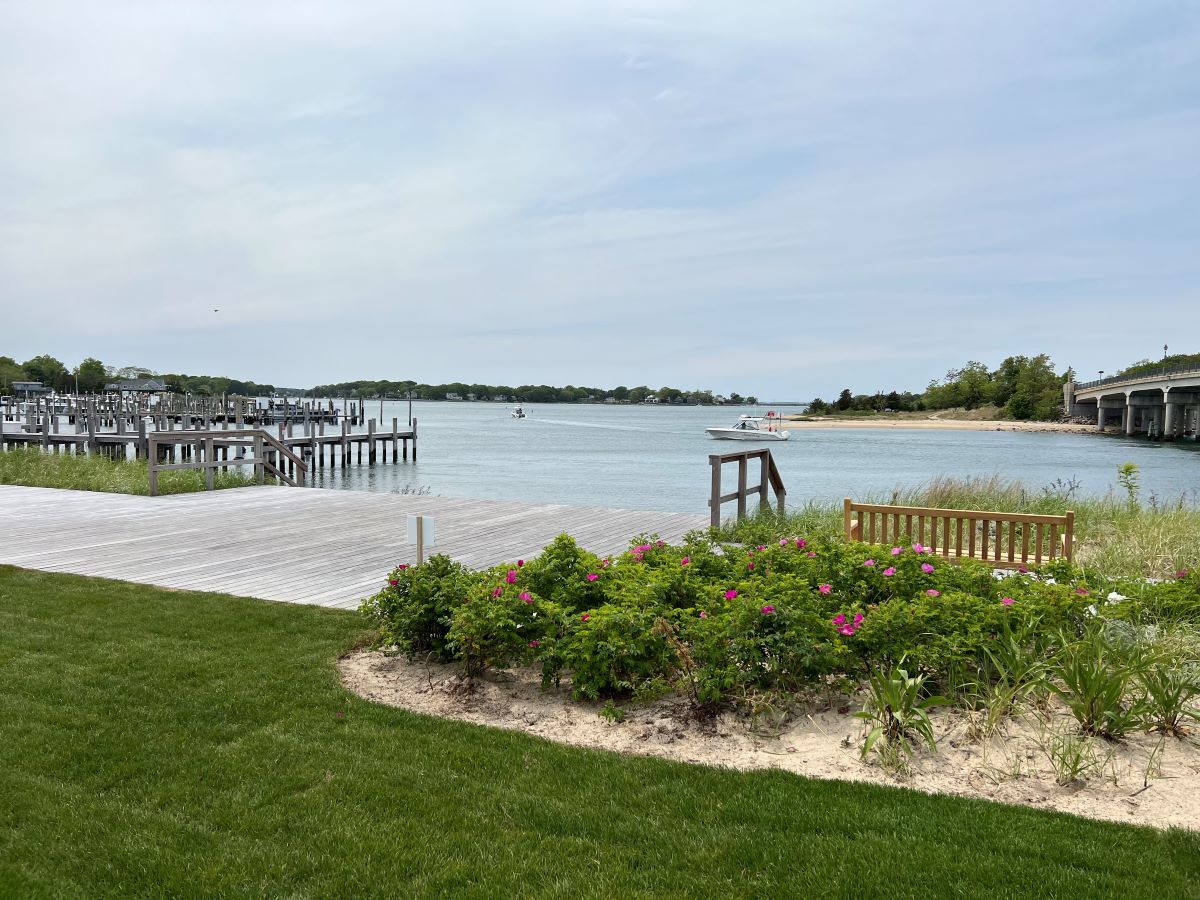 Hollander and his family have kept a home in Sag Harbor for 30 years and spend most weekends there, year around. Hollander prefers the un-Hamptons feeling of the town.
"People should stay out of Sag Harbor," he says, jokingly. "Come back in September."
"It's great for kids to go to the five-and-ten. It still has a real, live, functioning Main Street. On a rainy day, people just walk the street and they have their negronis and mimosas and everybody is happy.
"The heart and soul of East Hampton is that you can get an $800 cashmere wrap. Sag Harbor is still holding on to its old soul. Like me."
Because he is a resident, and a professional landscape architect, the work he does for the Village of Sag Harbor is pro bono. His next project is offering advice about conservation of Mashashimuet Park and Otter Pond.