Sag Flower Farm is Couple's Fun Reinvention Plan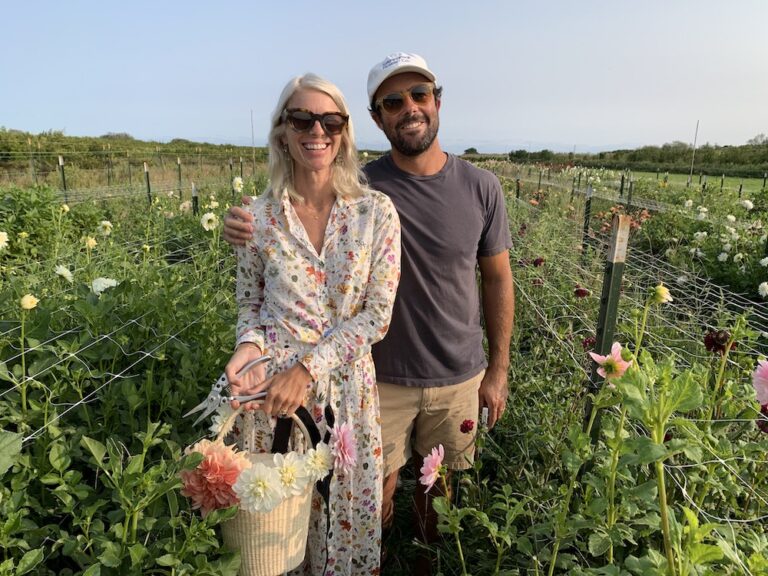 By Jill Brooke
Sometimes, you just have to go for it.
Last year, right before the pandemic hit, Lauren and Tyler Borenstein bought a piece of land on a historic tract in the Hamptons of New York and started planting premium organic dahlias in all shapes and forms.
Now the former potato field, named Sagaponack Flower Farm, is alive with dahlia flowers with names like American Dawn, Center Court and Golden Touch, large blooms called Deep Impact while nearby is a mid-size dahlia designated the Day Dreamer.
An apt name because once you are in these flower fields, you can't help but start daydreaming and be transported to a place of colorful possibilities. Plus it also inspires Lauren Bell-Borenstein's decorating career.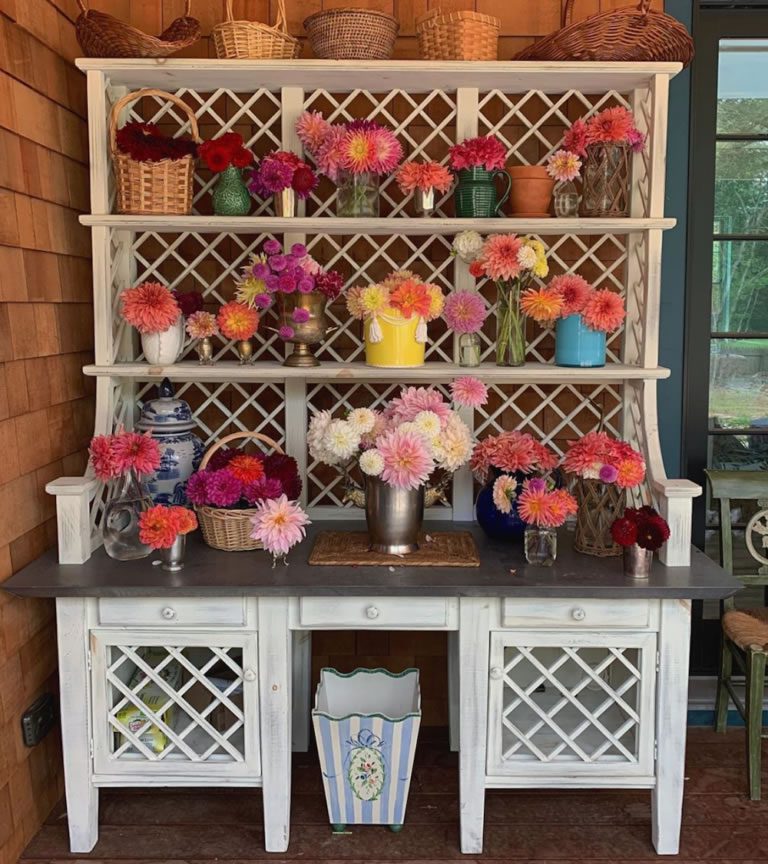 "For the first year, we've been selling to private customers each week but will expand next year," says Tyler Borenstein, who was in the tech field.. "The demand was more than we expected."
A wonderful problem to have of course but gardening and flowers have been a welcome comfort and career path in an age of uncertainty. In fact, there are now more than 16 million garden enthusiasts as nature as pressed the pause button and people are reevaluating their perspectives and priorities.
In fact, they started with 3500 flowers and hope to expand to 12,000 by next year.
What are their favorite dahlias?
For Tyler – it's "Center Court" with the soft white petals.
For Lauren – it's American Dawn since it is a bit on the wild side.
We also like the ones named after Dr. Seuss as well Cafe au Lait options.
Of course, as Lauren, says, when you own a farm you get the fun of naming "the dahlia anything you want."
Jill Brooke is a former CNN correspondent, Post columnist and editor-in-chief of Avenue and Travel Savvy magazine. She is an author and the editorial director of FPD.