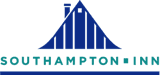 March 19th, 2020
Against the backdrop of the coronavirus pandemic and the declaration of a national emergency, the Southampton Inn remains open to care for guests and the wider community. While larger gatherings are currently not possible, people still need somewhere safe to stay, whether construction workers supporting emergency infrastructure projects or families trying to visit loved ones. Housekeeping protocols at the Inn meet the guidelines issued by the Centers for Disease Control and Prevention (CDC).
The Southampton Inn wants to first reassure you that you can book with confidence. They understand that people are concerned about the evolving situation and, specifically, scheduled overnight stays and future travel plans. To accommodate guests during this time of uncertainty, the Inn will cancel any reservations through April 15, 2020 or will credit your reservations to any available date through March 31, 2021. They are also taking the following steps to accommodate guests:
The Inn is offering a room rate of $149/night (plus taxes and fees) for their available rooms. Sixteen of the rooms are pet-friendly.
Claude's Restaurant is offering take-out breakfast options daily between 7:00am and 10:00am. The restaurant is currently closed for dinner and Sunday brunch through March 31, 2020, and management is monitoring the evolving guidelines.
Guests are welcome to reserve an extended stay in June, July or August. Prices range from $11,000 – $15,000 per month (subject to change and availability).
For reservations or information about stay packages, please call 631-283-6500, email reservations@southamptoninn.com or visit www.southamptoninn.com.