The Southampton Pot Expo — Friday August 18
It is not your typical tycoon business event, where the meet-and-greet coffee is at 7 am.
The starting time for this is 1 pm, at the Main Prospect in Southampton, opposite the LIRR train station.
Panel discussions do not begin until 4. That's because early afternoon is devoted to touring the many, many booths, and sampling the products given out free. How can that be?
Tickets are $200, plus a handling fee. And not just anybody can buy one.
Gary Bierfriend, the entrepreneur behind The Hamptons Cannabis Expo , says, "I check everyone on LinkedIn, to make sure they are legit."
This is not Woodstock, or a stoner party. On the other hand, Bierfriend promises that when the gates open, there will be these offerings, plus live music, food and drink and the feeling of a festival.
"Not hot yoga," he says, "but high yoga." OK.
Also ketamine treatments from a licensed specialist. Acupuncture. Free samples of Los Dos tequilas. On the scene, a company that does cancer screenings.
Bierfriend says, "I am covering all alternative kinds of health." Cannabis is, he sincerely believes, a medicinal herb as well as a recreational one.
He notes that a 10-year-old boy will be celebrating his birthday at the Expo. "He was 3-years-old and near death," Bierfriend says. "His parents wanted him to have some relief from the pain, and the doctors said they could give him cannabis. "A full recovery," he says.
THE PANELS
This is an event for people who want to catch the — what are we at in the legalized cannabis business? — fifth wave? One company will be represented there, Tuatara Capital,  by one of its founders. It is a "sector-focused private equity firm dedicated to helping great companies realize their vision in the burgeoning cannabis industry."
Tuatara (despite its Hawaiian name it is located 655 Third Avenue in Manhattan) was founded in 2014, by the lawyer Mark Zittman and three others. He will speak at the 4:45 panel, on how to finance a cannabis business.
Jeanne M. Sullivan, of Arcview Ventures, similarly started in 2014 after a career spent investing in tech. It seems a natural progression for investors.
It is one that took Laura Eisman from her own start-up business selling clothing online to deciding to produce products for women around the cannabis market. The business she started, Her Highness, sells candles, lighters, ashtrays, sensual oils, CBD products, roach clips and other accessories — but surprisingly no edibles — expressly designed for woman. She is a popular guest at conferences, and will speak at the New York Social Equity panel.
Always on any business person's mind is the question of what is legal and what is not. New York State seems to be in a quandary. Bierfriend attributes it to the powerful alcohol lobby and their pari passu assertion. Basically what's law for alcohol should be law for cannabis.
In essence, that kind of thinking has hampered licensing called, sorry about this, CAURD. That stands for "Conditional Adult Use Retail Dispensaries" which, officially, are offered to "justice-involved individuals" (translation, people who were charged with selling or having pot) to make legal cannabis sales (to mostly inner city locations).  That's what "justice-involved individuals" need someone like Sheril Murray Powell of the JustUs Foundation, a nonprofit that provides free legal advice to anyone cause in the many snares that the NYS OCM, the New York State Office of Cannabis Management, throws down. Powell will speak, of course, at the 4:15 panel, on "Legal."
And wouldn't you know it, just as the Cannabis Expo had signed up 50 CAURD-holders to come to the EXPO, a group of veterans sued to stop the program saying, "Wait, why do THEY get preference?" So those "conditional" licenses, which were about to become real, are now on hold.
Oh well, Bierfriend says he has 600 confirmed emails about the Expo, so 600 attendees. Things will be jumping or. Wait, it's a pot Expo. Thing will be so smooth there at the Main Prospect.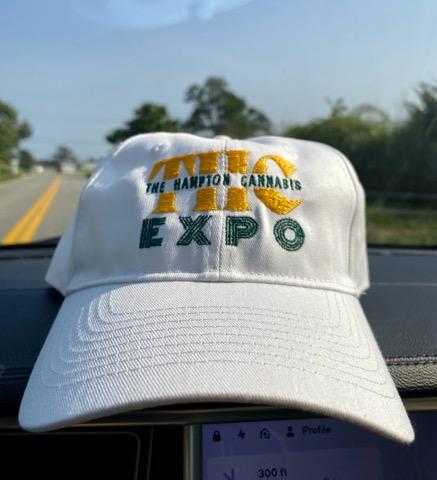 Of course, there is the After Party, from 8pm to 11pm. That is a $200 ticket price, too. It's for those ticket holders to compare notes about venture capitalists.
Good, better, best.