There are not many properties like this on the East End. The brown shingles outside disquise the bliss of a clean, modern white interior. The setting is definitely on the ocean, although the realtors feel they also have to tick off "south of the highway." Complete privacy, with a guest house, a professionally lighted tennis court, a basketball court, and beautiful gardens. You can tell this home has been lovingly cared for. Or has hired really expensive experts. A wooden stairs leads down to the beach, which sits well below the house. No one on the beach is peeking in your windows. The rental is offered by Hedgerow Exclusive Properties.
East Hampton Main Beach is less than 1,000 feet away.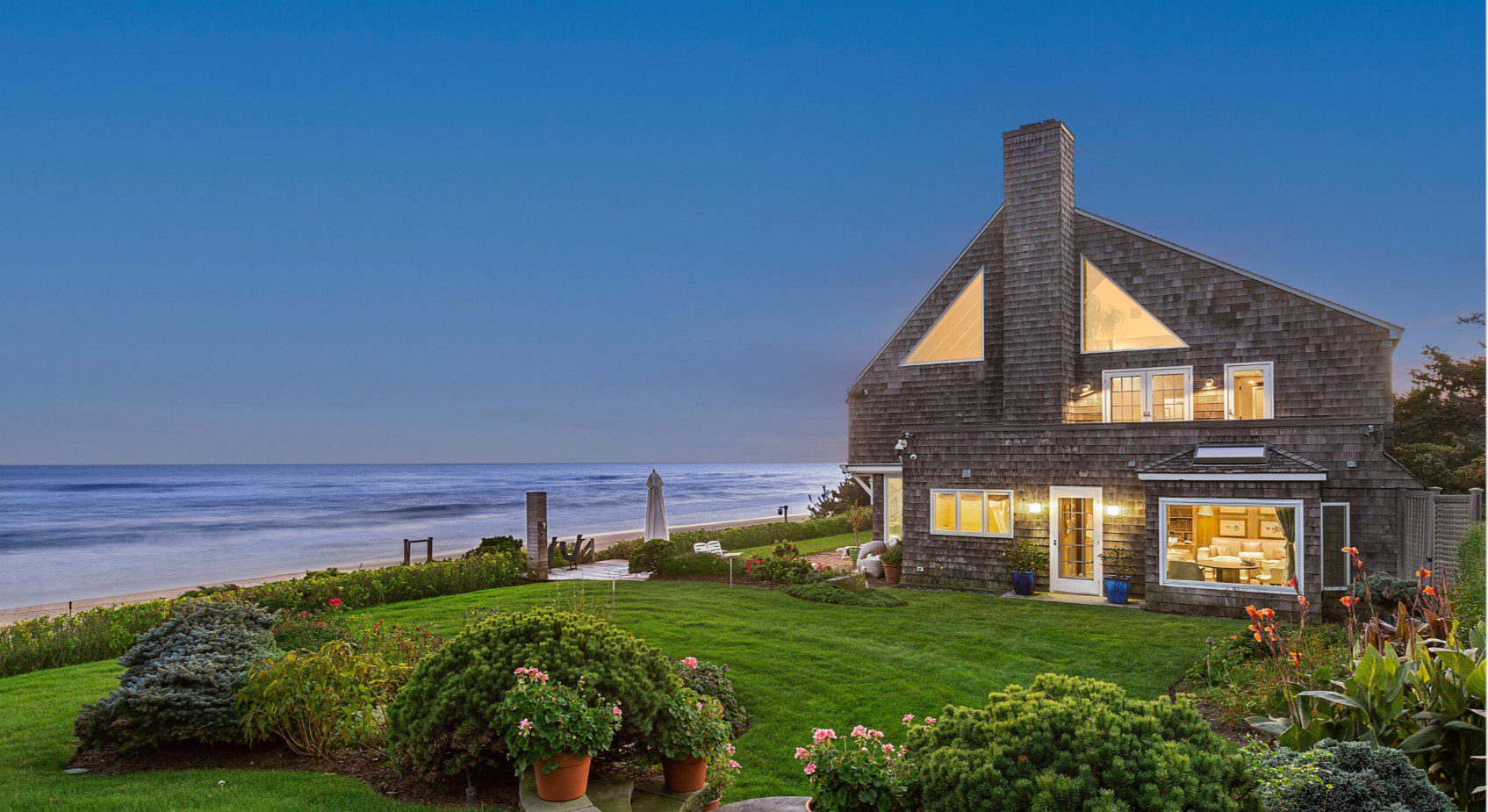 There are six bedrooms and eight baths. The master bedroom has a sauna and large windows offering up The View. There is also a spa. And the home has a pool and a jacuzzi for those who don't like the ocean. (There are some.)  The house sits on 1.8 acres, with 171 feet of ocean frontage. Lily Pond Lane is an exclusive address.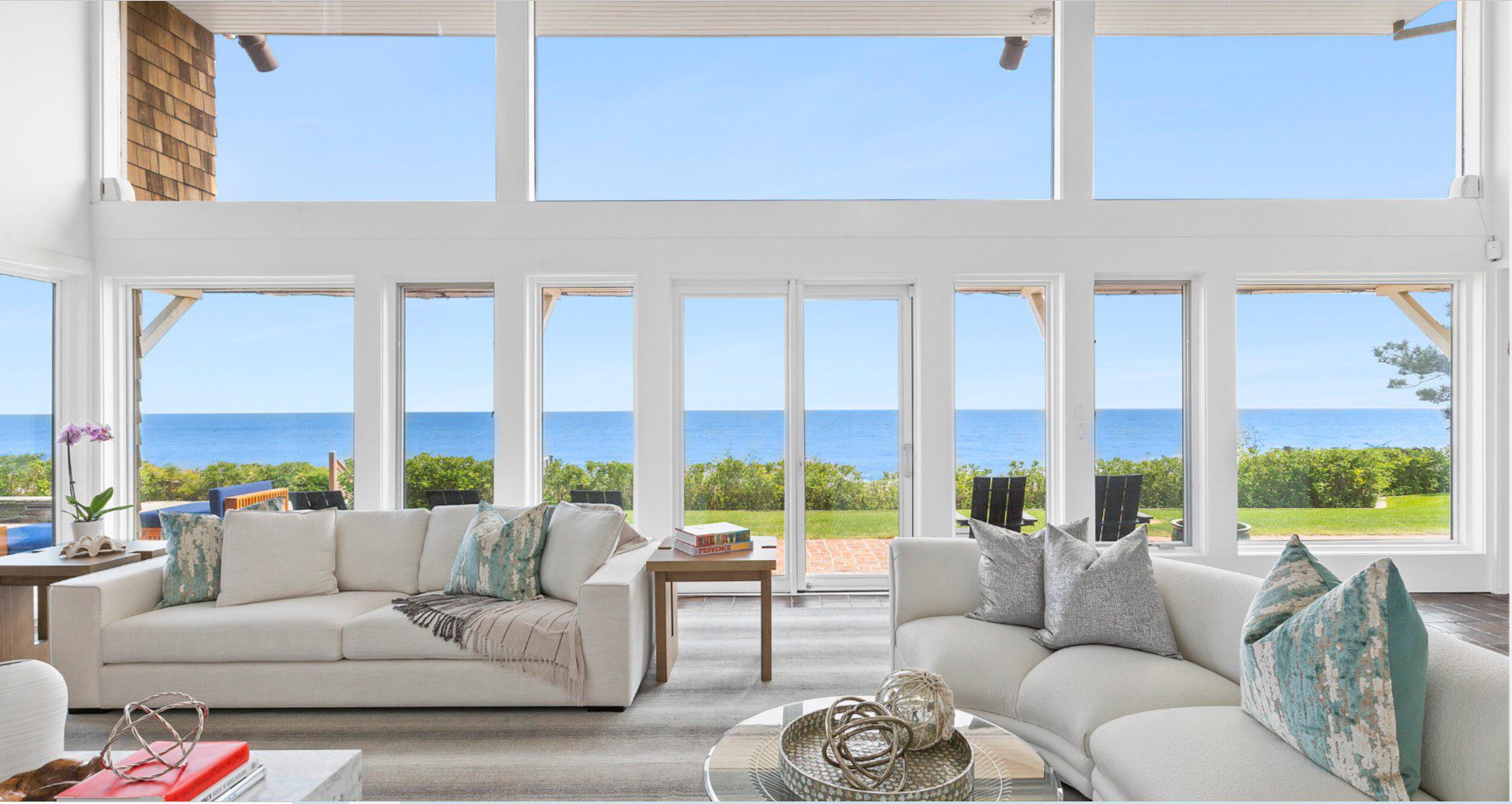 The inside is a clean, modern solution to beach living.  It has an open feel and would only displease someone who wanted a traditional interior. (At the beach?) The decorators made sure to use certain taste signifiers: the Eames Lounge Chair with ottoman in molded plywood in the bedroom, what look like Olivier Mourgue's Djinn chairs in the living room, outdoor vases in Majorelle blue. There is a large kitchen with double refrigerators and a stand-alone freezer.
For those who like to be sociable, the Chowder Bowl, now under new management on the main beach, is only two doors away, with its large parking lot. So don't expect rural peace and quiet during the day. But at night you own the ocean.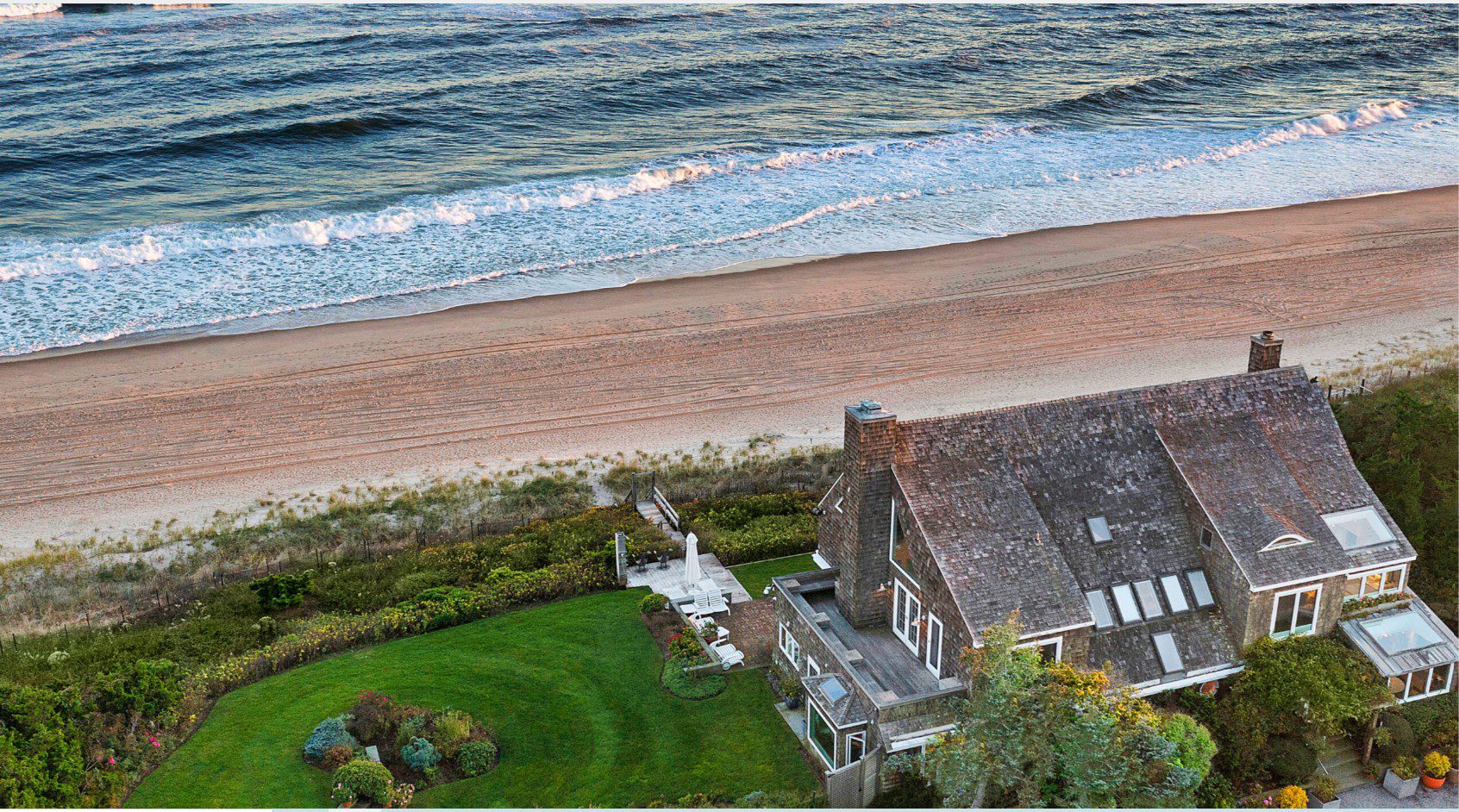 If you would like a more extensive look at 33 Lily Pond Lane, Douglas Elliman made a lovely two-minute-long video of the property the last time it was listed for sale, and it is still available. 
And indeed, if you find yourself liking it after the summer, it can be yours for $44.5 million, again handled by those oh-so-exclusive agents at Hedgerow.