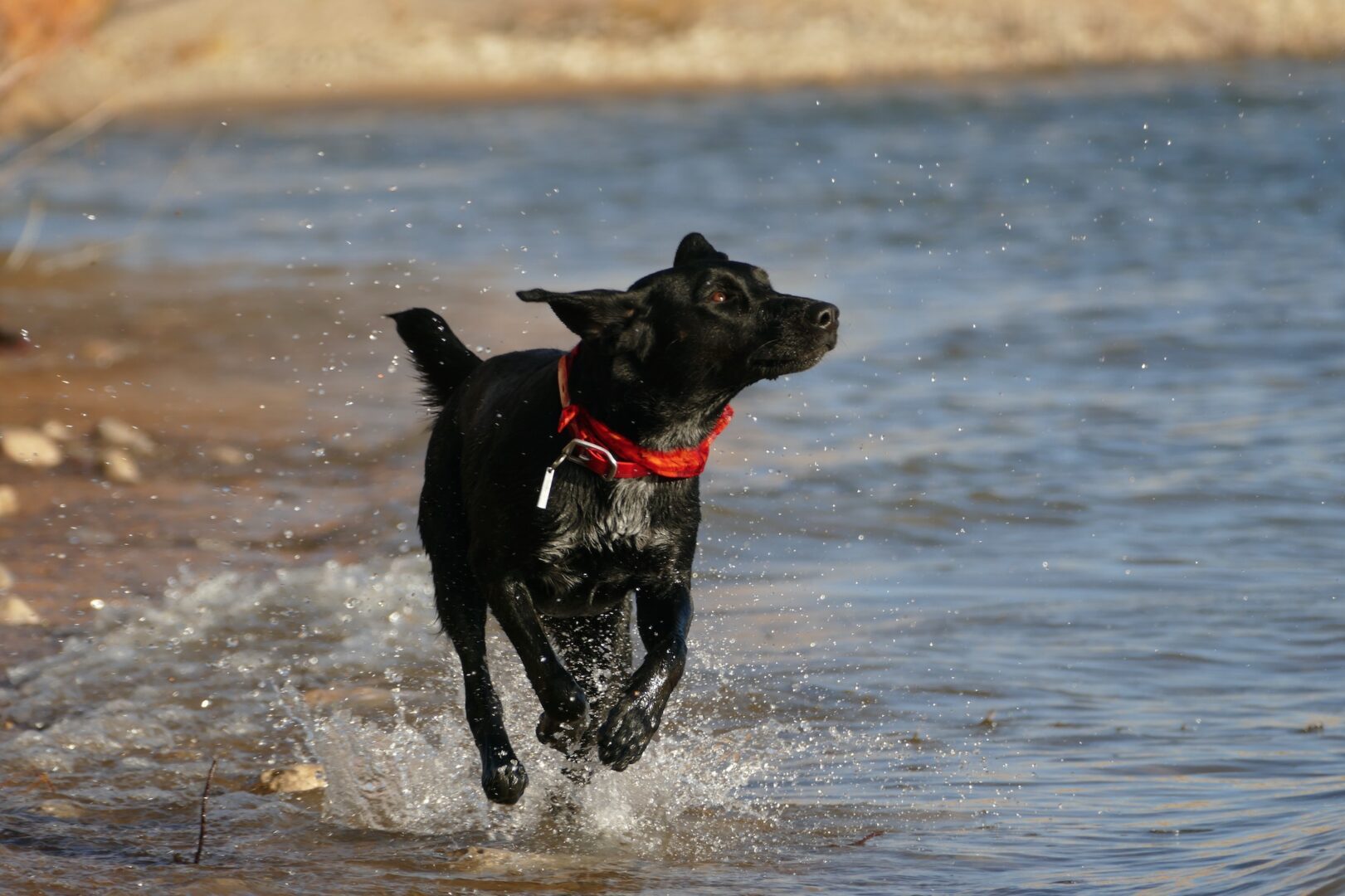 Out East for the Summer brings a new set of concerns when traveling with your four-legged fur baby. Worried about Fido or Fluffy taking off? Or being frightened by thunderstorms distant in the city but up close in the country? With even the average pet parent today tech-obsessed when it comes to keeping tabs on their fur children, here's our first "vetted" round-up of the most effective ways to keep our pets safe and serene.
Safety First for Fido and Fifi
Sundown on a country road out East, visibility isn't perfect. It doesn't take dead of night to want to make your dog is right there in front of you. LED lights – especially brilliant red or neon green – are a great way to make sure your dog is seen clearly. Royal Animals puts safety first with their LED harness and leash and they've expanded the collection to include an LED raincoat as well.
Keeping Tabs on your fur baby: Kate Upton's Obsession
Any device that helps keep track of your pampered pooch or kared-for kitty is a good thing. What pet parent doesn't want an easy and effective way to keep tabs on their fur baby?
The Link AKC collar is the go to-choice of Kate Upton (known for her Sports Illustrated covers) who confesses she is "obsessed" with her dog Harley.
This sophisticated GPS smart collar lets you not only track a lost dog from your phone but also allows you to help keep a possibly pudgy pooch fit (activity monitor), log vet records, receive weather alerts (too hot for Fido? too cold for Fifi?), and much more.
The LINK AKC collar $179
When Fido or Fluffy takes Off
For sure it's a no brainer to leash your dog before you open the car door and of course, make sure your house cat stays in the house, but if your pet does take off there's PAWtechnologies to the rescue.
It's a shocking statistic to hear that fewer than 3% of cats and not even 20% of dogs are reunited with their owners. Word of mouth is the number one way lost pets are found. PAWtechnologies functions as a huge word of mouth network by creating – the moment your pet is lost – a flyer distributed via phone, email, social media to thousands of pet-centric destinations, including local animal clinics, vet offices and shelters within a 25 – 50 mile radius of your pet's last known location
Calm for Fido, Fifi or Fluffy
Do thunderstorms turn your dog into a nervous wreck? Or is city traffic a trigger? Nothing making Fido, Fifi or Fluffy feel secure? Calmz Anxiety Relief System helps: the adjustable vest connects with specific acupressure points on your dog's spine using clinically proven NeuroSync Technology. Your dog hears a therapeutic melding of classical music, tones, and vibrations to soothe their anxiety within minutes.
The path forward for tech and our pets. There's no end to the tech innovations helping us live better with Fido, Fifi and Fluffy. Stay tuned to this column to learn how technology can make the ways we share our lives with our pets even more rewarding.
By Lori Simmons Zelenko