The heat is on and that means doing anything and everything you can to stay cool and look hot. These long days of summer means breezy style and an even breezier beauty routine that's easy to keep up with whether you've spent the day in the pool or catching up with friends while out East.
No-Fuss Hair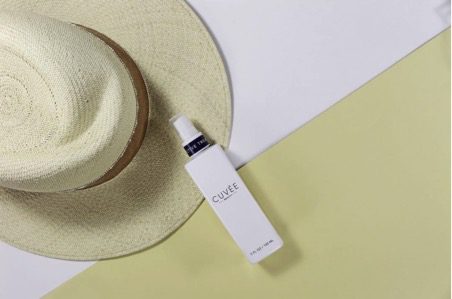 When the wind is ready to take your hair in every direction the minute you walk outside, the last thing you want to do is destroy a perfectly good blowout. Embrace summer with fewer hot tools to give hair a break from damage (which is already happening thanks to the sun and water). When you're out of the shower, reach for Cuvee Beauty Champagne Spray. This hot weather hair styling essential doesn't require any additional work, making it the item you need to keep in stock all summer long. The lightweight formula is fit for fine hair without weighing it down and works wonders for thick locks that need to be tamed in record time without the drama of a blowout (or scheduling one).
The Fastest Face Out There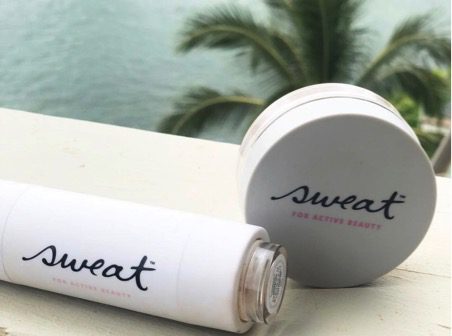 Summer's all about go-go-go, but that doesn't mean you can skip the sunscreen. When you're ready to dash out the door to get to the pool or to get errands out of the way so you can then get to the pool, reach for Sweat Cosmetics Mineral Foundation SPF 30+ Twist-Brush. Available in five shades, this powder foundation boasts vitamin E to create a nurturing barrier against the elements and milk thistle to reduce an inflammatory reaction when you're outdoors. This summer, don't deal with liquid foundation or burning just because you forget to reapply. This effortless foundation will make you summer-ready in seconds.
Bold Color Rules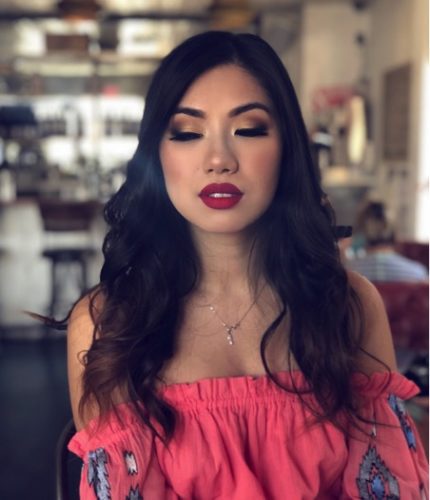 Heat means less is more when it comes to makeup. There's nothing like a no-makeup makeup look finished off with a bright lip that stands out. The best way to get the look right now? With Sheree Cosmetics Waterproof Liquid Lips. These lip-hugging matte liquid lipsticks sit comfortably on the lips even through sipping white sangria and tanking a dunk under water. The clever doe-foot applicator is perfect for lining and filling in lips with color, making these liquid lipsticks the go-to for travel. The watermelon-worthy hue Sunset Kiss is that perfect ultra bright coral that's ideal with a sporty swimsuit in the day or a frilly summer frock when dining outdoors for dinner.
Super Smooth Moves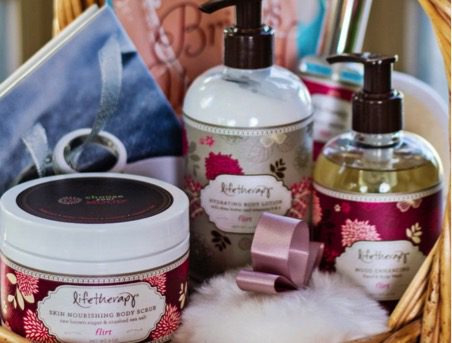 Summer means showing more skin, which means making sure that skin is smooth, soft and ready to be seen. Keep a scrub in the shower and make sloughing off dead skin part of your daily routine. Indulge in the scent of summer with Lifetherapy aptly-named, Vacation Body Scrub. You'll love the blend of white orchid and sandalwood swirling around as you wash off the day. While lounging in the sun is fab, it's all about self-tanner and devotees know how essential a scrub is this time of year.
The Ultimate Hot Weather Skin Sheen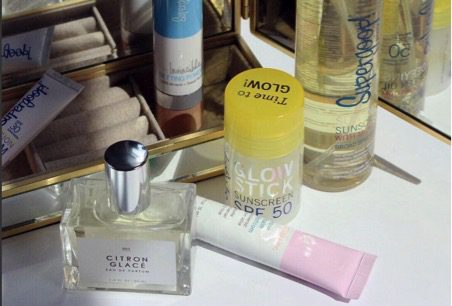 Shine on in the right ways with Supergoop Glow Stick Sunscreen. A little glow never hurt anyone and sometimes it's best just to embrace the weather with this SPF stick that adds just the right amount gloss to anywhere it's applied. Try it on the cheekbones and clavicle bones for a fabulous sheen that stands out will summer frocks.
By: Janine Just