A Movement for Better Beauty
What's the coolest pop up to discover out East this Summer? Just as a fresh heat wave descends, we've uncovered California-based Beautycounter in East Hampton.
Chic, effective, and safe for starters, Beautycounter has a mission: get safer products in the hands of everyone, you, your family, everyone you love! And they are pressing the personal care industry hard, working to secure the removal of harmful chemicals from our everyday beauty products. Think of them as Whole Foods meets Chanel! Performance is never sacrificed as these market leaders create the safest, healthiest products through extensive research.
I was surprised and honestly, upset, shocked even to learn that there hasn't been a law updated since 1938 regulating ingredients present in our skin care products! When I learned this, I knew I had to be a part of the change. I want to help all my loved ones choose better, safer products for themselves and their families. I want the products I personally use to be free of hidden or harmful ingredients including chemical formulations that are not necessary.
Beautycounter has created the Never List, which is made up of more than 1,500 questionable or harmful chemicals that they never use as ingredients in their products. This includes the over 1,400 chemicals banned or restricted in personal care products by the European Union, plus additional chemicals screened by Beautycounter and found to be of concern.
The choices you make today will matter tomorrow. You can visit the Beautycounter Pop-Up Shop in East Hampton and browse through all their amazing products. Make up, skin care, body wash, baby and kids products too! They have something for everyone. Stop by any day and enjoy their outstanding in-store exclusives. And don't forget: Mention my name at checkout, Marisol Tudela.
Clean beauty and feeling amazing in your skin just got a lot easier with Beautycounter!

Here are my top 4 Beautycounter product picks:
The Cleansing Balm

This multi-tasking balm is a nourishing daily cleanser; a melting makeup-removing balm, and a deeply replenishing overnight mask. It also hydrates with nutrient-rich raspberry and cranberry seed oils as it promotes a brighter complexion with radiance-boosting vitamin C. IT'S AMAZING! It leaves your skin soft and glowing for days. Best Beautycounter product by FAR!
No. 3 Balancing Facial Mask
This nutrient-rich kaolin clay mask deep-cleans and balances, absorbing excess oil and drawing out impurities. Activated charcoal minimizes the appearance of pores, giving skin a smooth, refined appearance, while salicylic acid stimulates exfoliation. Great mask PERIOD.
Body Oil in Citrus Rosemary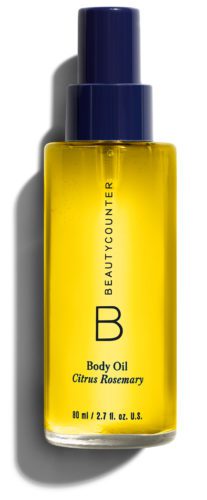 Intensely moisturizing, this nourishing blend of 13 botanical oils absorbs instantly and leaves skin smooth, silky, and luminous. It's to die for. Leaves your skin soft and smooth for hours.
Countersun Mineral Sunscreen Stick SPF 30

Shield your skin from UVA and UVB with this convenient, water-resistant sunscreen stick. Formulated with non-nano zinc and California Poppy, this exclusive Beautycounter formulation provides effective antioxidant-rich protection, while being gentle and pleasant feeling on the skin. So easy to carry on your purse anywhere you go! Excellent for sweltering summer days.
Beautycounter East Hampton 
23 Newtown Lane
East Hampton, NY 11937
Open every day: 10am-6pm
By Marisol Tudela