Five Gorgeous Choices For a Natural Boost
Glowing skin begins with what we put into our bodies; food and beverages of course, but a radiant complexion though it may be a natural byproduct of relaxing weekends in the Hamptons, can always use a boost. With inner radiance being particularly prized these days (we hear that "glow" is dubbed the new status symbol), easthampton.com has come up with our suggestions for five new "boosters" – natural ways to regenerate the skin's matrix for a plump, fresh, revitalized look. From clinically proven advanced science to plant-powered beauty, there's an opportunity for everyone to restore and regenerate.
 AETHERN – Skin Nutrition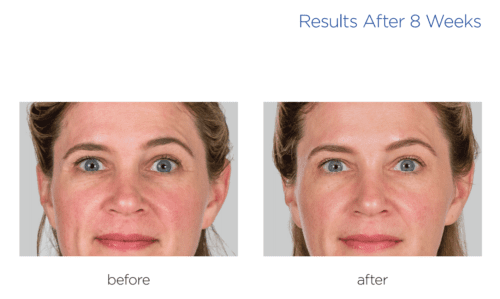 Craving that head-turning aura that comes from within? Just ask radiant Oscar-winner Cate Blanchett who swears by AETHERN, the breakthrough nutraceutical that's now part of her beauty regimen. This new, advanced skin beauty program is clinically proven to help with skin hydration, radiance, and firmness. More than just a drinkable collagen vitamin, its unique all-in-one formula special formula contains 14 ingredients that combines collagen and Hyaluronic Acid with the most effective antioxidants, Astaxanthin, Beta Carotene, Zinc, Selenium, Magnesium, Vitamin E, Lutein, Silicon, and Mediterranean Polyphenols. Aethern has all the critical nutrients needed in 1 drinkable dose. It works faster than any pill or powder, and is the only drinkable food supplement for skin that isn't mixed with other ingredients. From Beverly Hills to the beaches of the Hamptons, AETHERN's liquid shot formula is changing faces and bodies  as it merges beauty with science.  Price for 1 box of 28 daily doses  is $295.  Subscription price is $236/month, including shipping and tax. A 5% discount is given to our readers by inserting the code…..
KATBEAUTY at the Aethern checkout page: www.aethern.com
La Vie en Rose – Balancing Elixir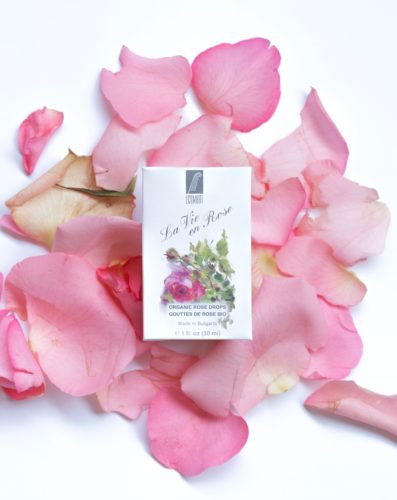 ECOMAAT bases their Bulgarian rose elixir, La Vie en Rose, on the principles of the Egyptian Goddess Ma'at: balance, honesty, and purity. Picking the roses by hand at sunrise when the petals are covered in dew, they are able to protect the blossoms' essence naturally. Using both steam distillation and low temperature supercritical CO2 extraction, they create exceptionally potent rose concentrations and active extracts. ECOMAAT is the only company in the world to use this method of producing CO2 extracts from fresh organic Rosa Damascena and Rosa Alba species.
What happens then when you drink this Egyptian Goddess-inspired rose elixir? Your skin improves. The moisture level rises, elasticity rebounds and the active rose extracts help protect against damage from environmental pollution and solar radiation. Add 15 drops in pure, filtered water for delicious rose water, but if you're feeling indulgent, mix with champagne for a Summery cocktail as you watch the sun set behind the dunes.
Glow Flow Chefs – Luscious Lattes
Glow Flow Chefs is a wellness brand started by twin sisters, Amy and Emily, whose goal is to help people enhance their health and happiness so they can reach their full potential. Their nutritious super-powered latte is dairy-free and sugar free.
Available in three flavors – Matcha, Turmeric and Cacao – each one has its own unique benefits, but try them all and see what is right for you. Although there is nothing like sipping a latte on the porch looking down Lily Pond Lane, these blends can morph into concoctions like a Matcha Mint Chip Smoothie Bowl, one refreshing and satisfyingly creamy way to energize your morning (you'll find the recipe along with other tasty choices on their site).
Plant-Powered BEAUTY – Roadmap to Wellness

PLANT-POWERED-BEAUTY by aromatherapists Christina Daigneault and Amy Galper is for everyone interested in natural beauty looking to learn about the healing, beautifying qualities of plant-based ingredients. It's an empowering DIY resource if you're even thinking about blending your own healthy beauty products; it's also an inspiring roadmap to wellness. Bobbi Brown is just one of the many devoted fans of the book and the healthy lifestyle it inspires you to adopt, she says: "A plant-based diet makes you beautiful on the inside, and Plant-Powered Beauty gives you the tools you need to make sure you're giving your skin the best on the outside".
Cali-Flour – Indulgence without Guilt
The way we eat today is evolving; the priority has become fewer, fresher ingredients and clean, excellent nutritional content and safe origins. With this in mind, Cali'flour Foods has created a way for us to indulge in something as decadent as pizza in the healthiest way possible without fillers, additives, gluten, GMOs, or added sugars. Imagine no guilt and no repercussions from challenging ingredients. The new white flour, Cali-flour, is raising the bar for the next generation of food.
Cali'flour Cares, the sister retail site to Cali'flour Foods gives back, generously donating the proceeds from bags, tees and Cali'flour founder, life coach Amy Lacey's book, THE CLEAN SWITCH, to a local or international non-profit. Lacey believes we can all achieve real sustainable health for a lifetime; after all, to radiate beauty and maintain that luscious glow you have to adhere to a healthy diet and conscientious lifestyle. Her book reminds us that it's never too late to change your relationship with food, change your body, and change your life.
By Lori Zelenko