Re-Boot Your Looks with Advanced Bio-Tech from Dr. Steven Victor
Wishing as the Atlantic ocean laps at your ankles and summer breezes toss wayward strands escaping from under a wide brim, that the over-exposure of long, lazy beach days when sunscreen was at best an after thought, was not catching up with you now? It's not the sun damage in particular that's apparent when you look in the mirror but the start of something you don't want to see, a face losing its firmness, where what was up is now down. So as the Hamptons Summer season crests and a new social wave builds momentum out East, why not consider a breakthrough new way to turn back the hands of time? NYC's acclaimed Board-certified Regenerative Medicine Physician, Dr. Steven Victor, offers an advanced bio-tech-based solution to basically re-boot your looks.
What robs our faces and bodies of that vibrant look and steals away the plumpness that pillowed our wrinkles? Inflammation. How to conquer this enemy? Dr. Victor has pioneered a new technique to vanquish inflammation a bio-tech breakthrough using the fat – specifically the cells from the blood vessels found in fat – to spur regeneration of cells and help repair the damage sun and time cause together.
Is Fat Our Frenemy?
Of course, fat is not without its own baggage, "our feelings towards fat can be confusing! Is fat our enemy? Our frenemy perhaps? Believe me – in the field of Regenerative Medicine, fat is our dear friend!" So Dr. Victor observes.
Features that are plump and full signal vibrancy, remarkable attractiveness. And fat augmentation procedures can achieve the necessary volume to restore this softer, fuller look, but these procedures only last 1-2 years. Why? Inflammation.
Inflammation is pervasive: it starts with fat loss and diminished tissue quality taking away from the vitality we prize. Fighting this with traditional fat augmentation isn't going to bring long-lasting results as cells are damaged in the process.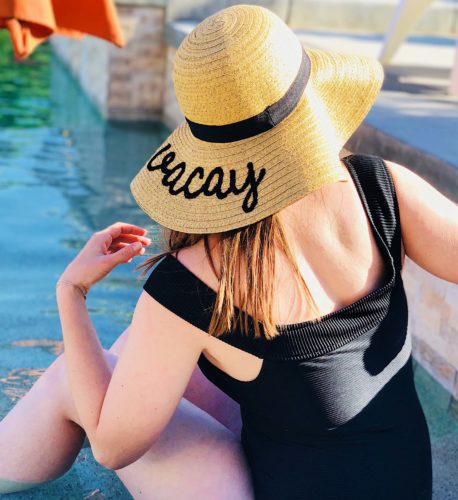 A Re-Boot That Lasts
According to Dr. Victor, the longest-lasting (up to ten years) and most effective way give our looks an overall reboot is SAVA (subcutaneous augmentation, vascularization, anti-inflammatory) a new technique which he has pioneered that utilizes stromal vascular fraction cells harvested from the blood vessels in fat. This heterogeneous cell population has anti-inflammatory properties that stimulate the formation of new blood vessels and tissue. SAVA beautifully restores facial volume, while improving the quality of the skin and reducing inflammation.
Imagine then, tilting your face to the light, looking in the mirror to see a fresher, more vibrant visage and letting the social tides pull you along as the Hamptons season gets into full swing.
For more information on how SAVA can help re-boot your looks, http://regenmedicalpc.com/
By Lori Zelenko