Keep it light as we finish out summer with these stellar snacks that are easy on-the-go and are sure to hit the spot when you're craving a little something.
Pink Water
Staying hydrated is the name of the game and you probably know coconut water is packed with electrolytes and the good stuff your bod needs to stay quenched. Harmless Coconut Water has a natural pink hue that makes it fun to drink, but it's the taste that has us smitten. Zero aftertaste means its ideal to sip on its own, but also makes a great base for light blended drinks when hanging poolside. Infused with mint leaves, you have a darling fuss-free drink to serve guests.
Montauk Beer
What began in 2012 as a basement brewing operation among longtime friends (Joe Sullivan, Vaughan Cutillo and Eric Moss), Montauk Brewing Company has grown to embody the spirit of the town. They delivered their first hand-filled kegs on bicycles to a couple of local bars. Although they have a sense of adventure and an active lifestyle, they are passionate about the simple pleasures in life. All of their beers honor this lifestyle. The red brew-barn is just steps from the surf, right where it belongs!
Protein To-Go
The KIND Breakfast Variety Pack was created for morning — but that doesn't mean you can't take it with to enjoy around the clock. With 8g of protein in each bar, they're the ideal to-go snack because they're sure to keep you up when you enter the hangry hour mid-afternoon. Add an apple to the mix and you have an easy, hearty snack that'll easily hold you over until dinner…or cocktail hour, whatever's on the agenda that evening. Follow along to their summer hashtag for updates on their #GiveKINDatryNYC campaign.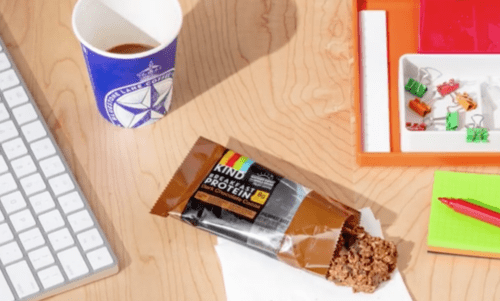 Fair Trade Coffee Buzz
Mornings without coffee are like….well, we don't even want to think about that. Now you can buy fair trade coffee from Hampton Coffee Company. The company is doing more direct fair trade deals with coffee growers, many who use environmentally friendly farming to preserve the communities they inhabit. Snag a bag to send to family and friends as gifts or to brew your own for lazy mornings in.

The Good Chips
Do we ever tire of coconut? Nope! Dang Coconut Chips are the chips that are easier to indulge in. They have as much fiber and less sugar than a medium-sized apple, but it's the perfectly sweet flavor that reeled us in. With only three ingredients: coconut, cane sugar and salt, you'll skip the bloat of most other sweet snacks.
Drink Up
Yes, water's great — you know the drill. But when the temperature is climbing, we want flavor added to the mix. Skip the sugar-laden drinks with NINI "A Sip Of Africa," the organic beverage with West African-inspired flavors like hibiscus and ginger. These naturally-flavored teas are ideal for these dog days of summer. Every bottle of NINI purchased contributes to women entrepreneurs in West Africa creating sustainable work for the community.
By: Janine Just